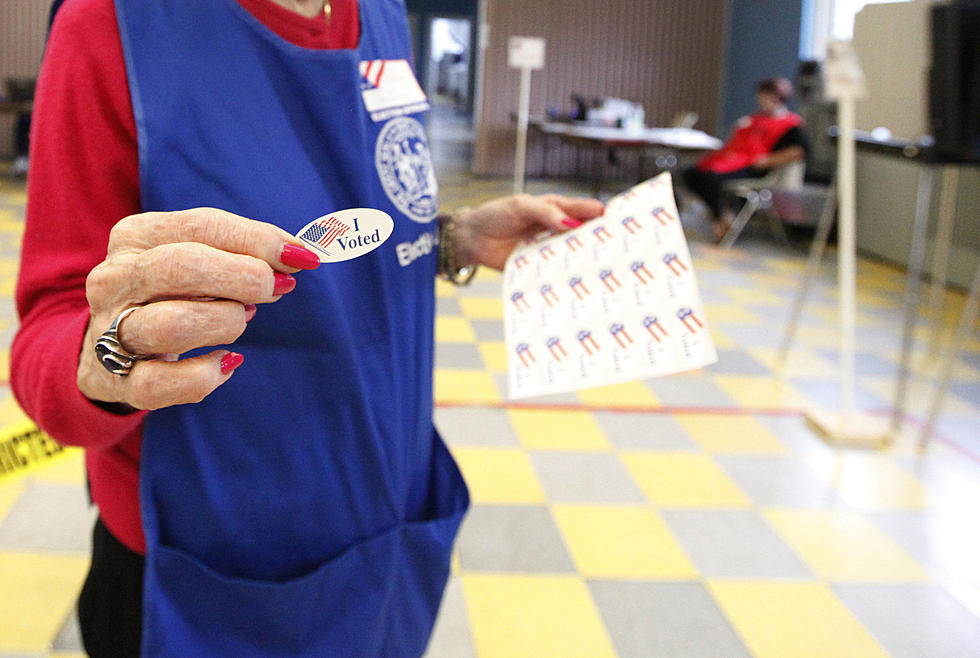 Missoula Ballots Will be Secure During Election Night Break
Credit: jdwfoto, Getty Stock/Think Stock
Missoula, MT (KGVO-AM News) - Missoula County Elections Administrator Bradley Seaman announced recently that in order to ensure an accurate count of general election ballots, workers will take a break at midnight on Election Night and return to continue counting at 10:00 a.m. on Wednesday.
KGVO spoke with candidate Brad Tschida said he disagrees with that plan, and that he has spoken with other election offices in the state about their own security systems.
'This is Wrong from Every Possible Angle'
"This is the one job that they have is to run the election, and for them not to run the election as effectively and efficiently as possible by having enough people lined up to me is a travesty," said Tschida. "I know because I talked to people from Great Falls who said that their election administrator over there knows that they're going to have to have extra people and they've gotten the extra staff with the citizens to sign up and folks who are going to count ballots and do an effective job of making sure that we have an open fair and honest election. "I'm terribly dismayed by this. This just as wrong from every possible angle."
Administrator says it's Just 'Misinformation'
Election Administrator Seaman told KGVO on Monday that such comments are simply 'misinformation' regarding the ballot count.
"We want to help update people that here's a lot of confusion about how elections work, and there's also some very vocal misinformation floating around as well," said Seaman. "So we reached out last week to let people know about our process for counting ballots. In 2019, the laws changed that allowed for elections offices to count ballots in a way that helps you get results out closer to 8 pm and to be more accurate."
Seaman explained the scheduled break from midnight on Election Night until 10:00 a.m. on Wednesday.
"We're in here from 7:00 a.m. through until we finish counting today and on election night all the way up till midnight," he said. "We're pausing that process because in elections accuracy is so important that you wouldn't want people counting your vote that has been doing this for 48 hours straight. So we have to take a break and go to bed so that we can finish up strong and accurately."
Tschida voiced his deep concern over closing the election office in the middle of the ballot count.
"Let's do what we can do to ensure that there's not going to be any shenanigans played and that this is going to be totally aboveboard, and let's have some of the law enforcement folks down there to make sure that the facility is secured and nobody is entering or leaving without permission or after they shut it down," said Tschida. "Nobody enters or leaves until the next morning."
Administrator says Video Surveillance will Guarantee Security Overnight
On the matter of having law enforcement officers at the Election Center overnight, Seaman said that is unnecessary, due to the extensive security systems in place.
"Because we have an alarm system, we don't need to employ people to do what the machines can do," he said. "Between our cameras and our alarm system, it'll be monitoring this location working closely with all law enforcement, so they're aware of our location systems that are up as well as the addition of video surveillance. The nice part about this is that everything we do is open to the public. We had people in for our public tour today, and none of the people who are in seeing this process take place today had any concerns with the way that we make sure that we keep our results accurate, quick, and correct."
Election Day is Tuesday, November 8 and the polls will be open from 7:00 a.m. to 8:00 p.m. Same-day voter registration will also be allowed until 8:00 p.m.
Get to Know Missoula A to Z
All about Missoula, Montana.
LOOKING BACK: Photos of Missoula and How It's Changed
Check out these photos of how Missoula has changed over the past decade.