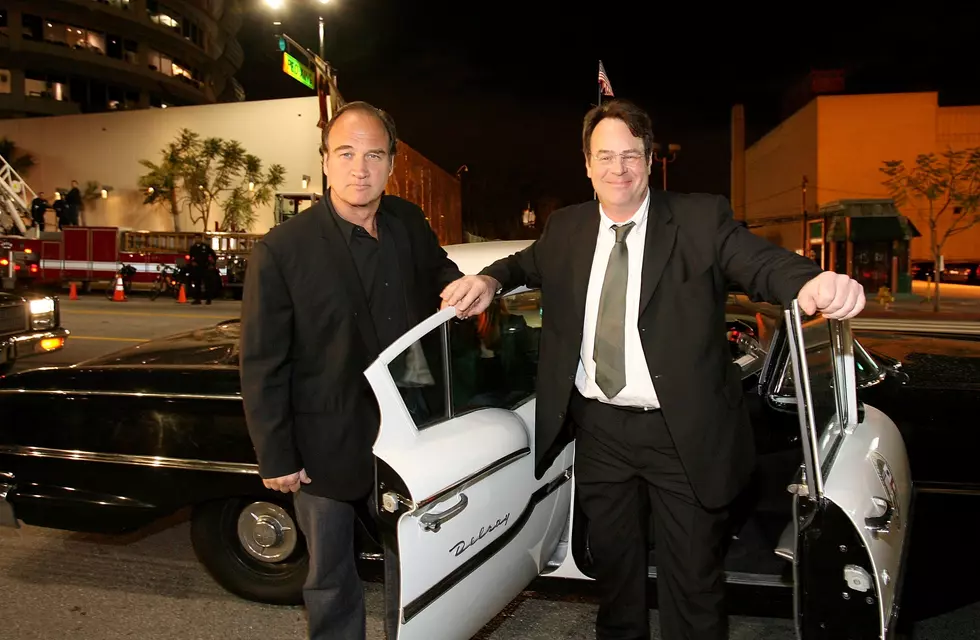 Jim Belushi Aims To Bring 'Blues Brothers' Cannabis to Montana
Getty Images
"We are on a mission from God." Those were the famous lines uttered by Dan Akroyd and John Belushi in the classic hit movie "The Blues Brothers." John Belushi's brother, Jim, is also on a mission. His goal is to get his cannabis products into the Montana market.
We all know Jim Belushi. The lovable dad in the television series "According to Jim." Or maybe you remember him from his time on Saturday Night Live. Regardless, Jim Belushi is a recognizable name and a brand. Jim has changed careers from actor to cannabis farmer in the last few years. His new career is documented in a series called "Growing Belushi."
According to Discovery
Jim Belushi is a man of many talents – actor, singer, dancer, and now… legal cannabis farmer. Follow Jim, his family and their dedicated team at Belushi's Farm as they make their mark in the industry and spread the benefits of legalized marijuana in Growing Belushi.
The Belushi Farm is a growing brand and is looking to make its way into the Montana market. With recreational use of cannabis now legal in Montana, products like Jim's can now reach new markets. But, there is some red tape. According to KPAX, Jim was recently in Billings in support of recreational marijuana use. Currently, Yellowstone county has a vote coming up on June 7th that may outlaw recreational use in Billings city limits. Jim hopes that voters will support recreational use.
According to KPAX
Belushi is currently working with Montana-based edible company, Bhang Chocolate, to bring his brands to the Treasure State. "We're doing Blues Brothers Chocolate. We're very curious about Montana and bringing the Belushi brands and Blues Brothers brands here to Montana.
We are happy to see that Belushi is working with local businesses to try and get his products into the state, making sure that the cannabis-infused products are creating jobs and produced locally.
20 Montana Distilleries You Have to Visit
The Montana distillery scene is certainly taking off, and with the access to local ingredients, you can feel good about supporting these establishments all across the state. Here are 20 distilleries that are worth a visit.
LOOK: Photos of Montana's Own 'Earthship'
A new Airbnb in Big Sky, Montana gives you the chance to have a totally off-grid experience.