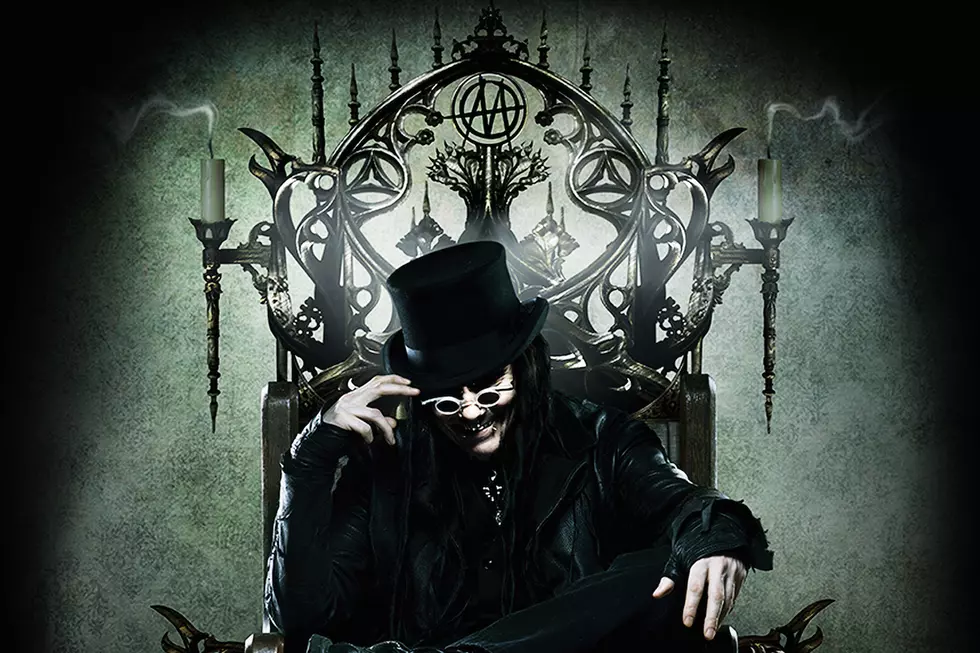 Joey Jordison No Longer Touring With Ministry, Replacement Named
Allan Amato
Stepping in for Jordison is Derek Abrams, who shared his excitement for the tour kickoff on Instagram (seen below), stating, "Super excited to get back out on the road with [Ministry] for the 2018 North America tour that kicks off tomorrow in Anaheim. I can't express enough gratitude to the band and crew to be able to be a part of this family. I look forward to seeing you at a show."
We reached out to Ministry's publicist for comment on the situation and were given a statement from Amanda Victoria, Jordison's representative. The statement said, "It's been decided between Joey and Ministry that he will not go on tour with them so he may focus his full time attention on his own ventures. Ministry and their management are very supportive of Joey and wish him continued success."
Jordison is expected to release Open Your Omen, the debut album from his newest band, Vimic, sometime this year. The group released three new songs in 2016 and another new one (featuring Dave Mustaine) in October of last year. He is also in the blackened death metal unit Sinsaenum.
Meanwhile, Ministry are fresh off the release of AmeriKKKant, their 14th studio effort. Head to this location to see a list of all upcoming dates and read our review of the album here.
Where Do Ministry Rank Among the Top 25 Industrial Rock + Metal Bands?
Joey Jordison Plays 'Wikipedia: Fact or Fiction?'