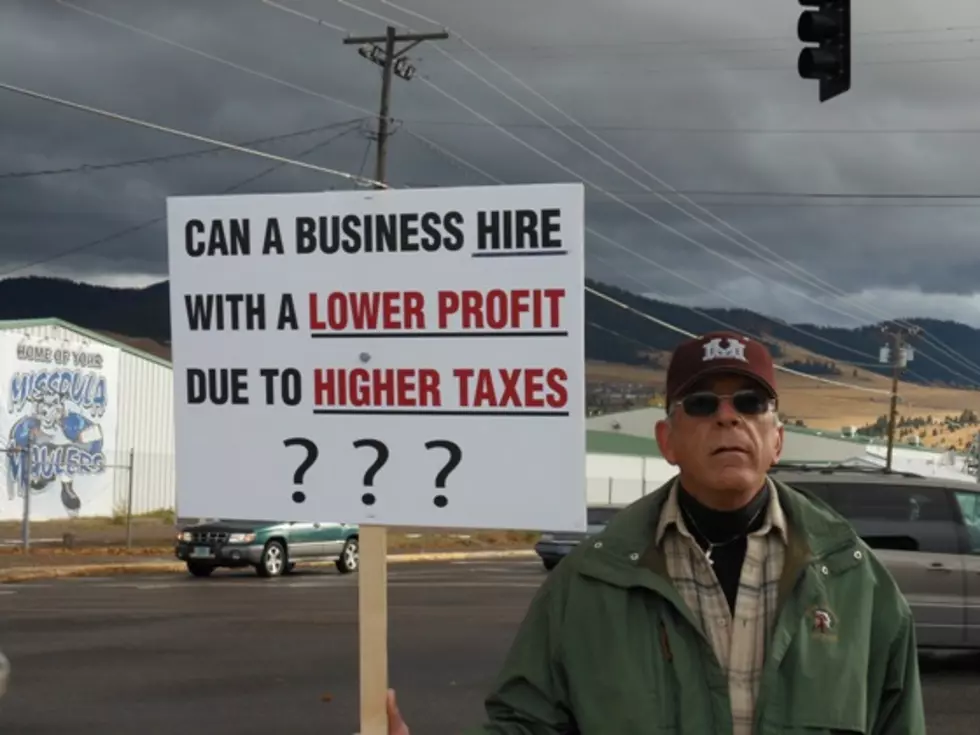 John Q Public Makes Street Corner Statement [AUDIO]
photo by Peter Christian
A middle-aged man, who identified himself only as 'John Q. Public, American taxpayer' holds a sign at the corner of Brooks and South Avenue to make a statement.
'Mr. Public' carried a sign that portrayed the question of how a business facing higher taxes could hire new employees on one side... then, on the other said if you agree with President Obama and Senator Tester, then be prepared to move back in with your parents. Public said he was trying to reach younger voters with his street corner protest.
He was deeply critical of Tester's excessive federal spending, and hoped that Romney and Rehberg would win their respective elections next Tuesday.
Public said he has received some positive reactions, but also many who he said 'gave him the finger,' which he interpreted as their IQ.