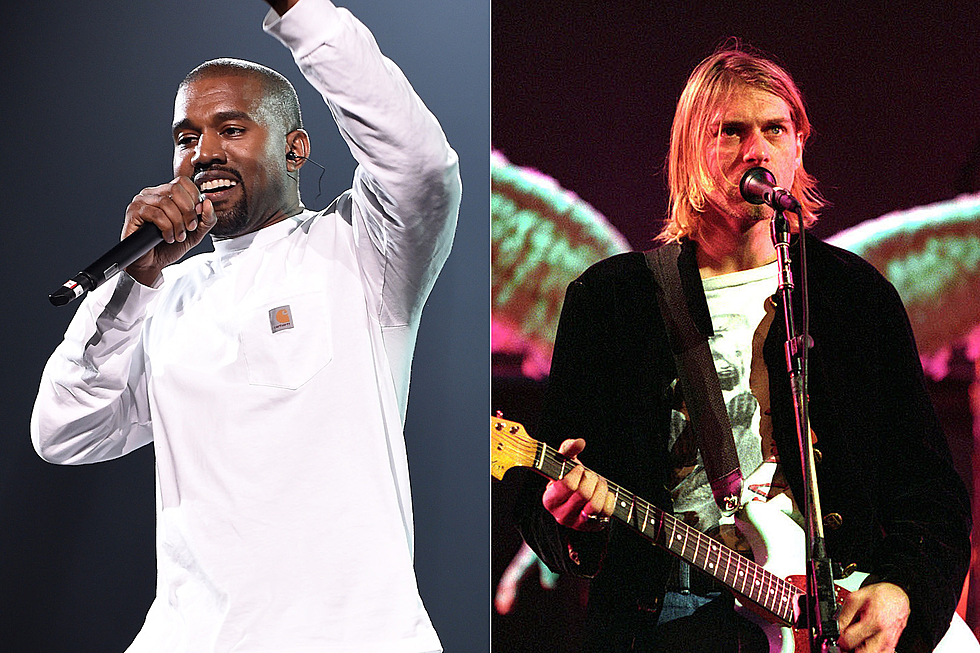 Kanye West Turns Nirvana Hits Into Worship Songs at 'Sunday Service'
Dimitrios Kambouris, Getty Images / Jeff Kravitz/FilmMagic, Getty Images
We don't aspire to inform you of what Kanye West has been up to, but the musician and his wife's family (the Kardashians) just won't leave our world be. At one of his "Sunday Service" gatherings (more on whatever that is later), the rapper and his choir transformed a pair of Nirvana hits into worship tunes, swapping select lyrics for ones with more of a religious purpose.
"Sunday Service," as outlined in a video toward the bottom of the page, finds Kanye hosting a spiritual gathering at different locations where the attendees are flown into by plane. They're a hotbed of activity for celebrities as DMX, Tyler the Creator and Kid Cudi have all joined in before.
The two-minute clip below shows the group singing a gospel version of "Come As You Are." As mentioned, the group takes liberty with the lyrics, adopting them for their religious purpose, such as, "Now's the time / Hurry up / The choice is yours / Don't be late / Just confess / He'll do the rest / Christ is here / Hallelujah, Hallelujah, Hallelujah."
As the video progresses, the choir mixes it up and the brass section begins to play their interpretation of "Smells Like Teen Spirit."
And here's that video we told you about if you need to know more about Kanye West's "Sunday Service."
25 Awesome Celebrity Metalheads