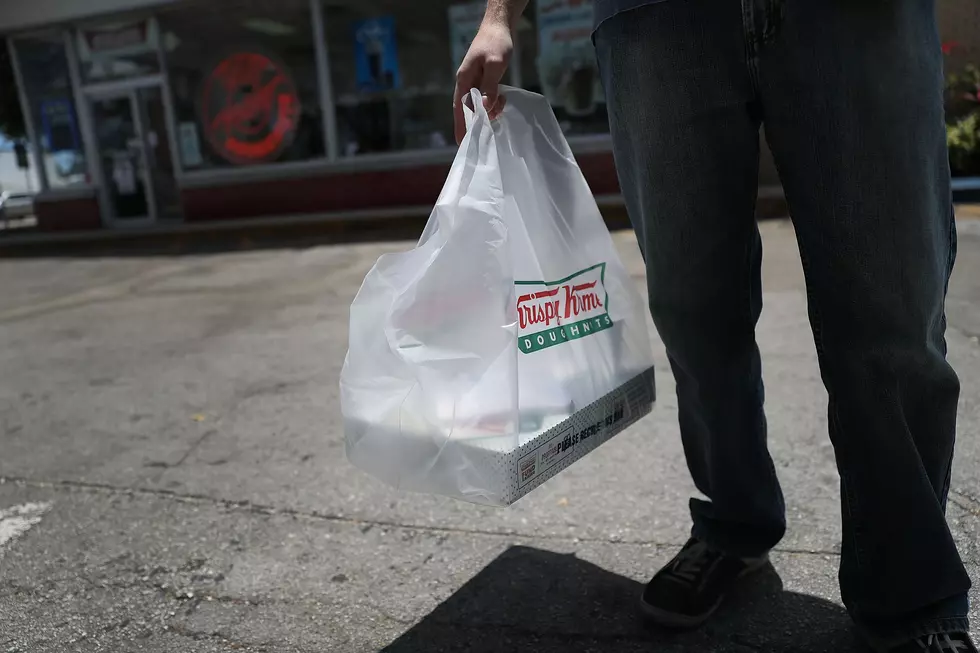 Krispy Kreme Turning National Doughnut Day Into a Week
Getty Images: Joe Raedle / Staff
Krispy Kreme has been doing plenty to keep their name in the news lately. We had the story about high school and college seniors getting a free dozen to celebrate their accomplishments. Another deal has them offering medical workers $1 original glazed dozens with the purchase of any full-priced dozen every Monday from now until September 7th. Now, just when you think Krispy Kreme will give you one day to celebrate National Doughnut Day - they go and make it a whole week!
National Doughnut Day is celebrated each year on the first Friday in June. That would be June 5th this year. But, Krispy Kreme is stretching out the celebration to take place all next week, June 1-5. If you stop in to Krispy Kreme any day next week you can get a free doughnut. Yep, Monday through Friday you can get a classic glazed or any other available varieties.
Is it wrong that the first thought I had was wondering if you're allowed to take part in the offer on a daily basis? If you're already having the same conversation in your head, the good news is I went ahead and read the fine print for you. Limit one free doughnut per person per day. Score! Oh, and you actually have to show up and claim your freebies, you can't have your free doughnut included in deliveries.
I agree with the Krispy Kreme reasoning about the coronavirus pandemic making the days and months blur together. I can't believe Memorial Day just came and went and we're starting to talk about the 4th of July as being right around the corner.
And remember, you don't have to count your calories when it's free! Here's the details with Krispy Kreme's National Doughnut Week celebration.
Find the Missoula Krispy Kreme at 1025 W Central Ave, Missoula, MT 59801
5 of the Best Sweet Treats in Missoula