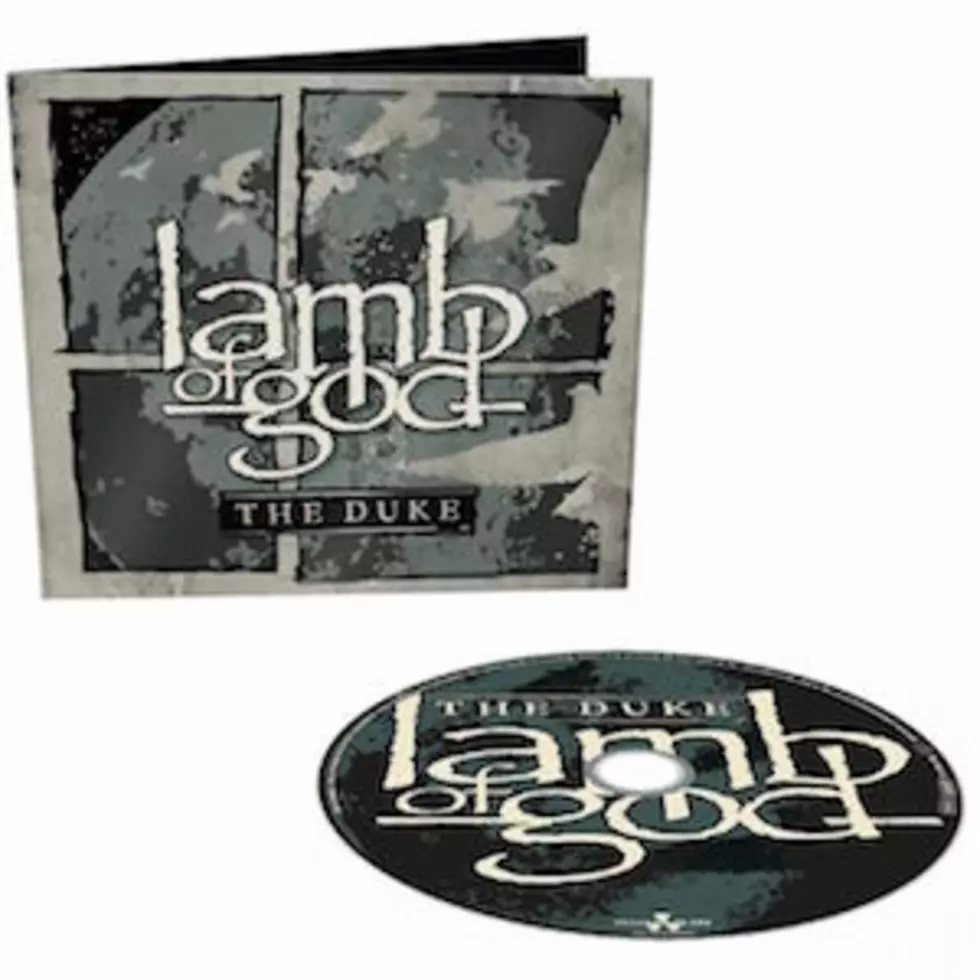 Lamb of God to Release 'The Duke' EP In Memory of Fallen Friend
Nuclear Blast
Lamb of God won't be letting 2016 go without a new release. To pay tribute to a friend of the band who passed away from cancer, Lamb of God will put out The Duke EP in December.
The Duke will be released in remembrance of Wayne Alan Ford. After being diagnosed with leukemia in 2010, Ford spent years battling the disease before succumbing to it in 2015. Randy Blythe took inspiration from his friendship with Ford to write a song called "The Duke" during the writing sessions for VII: Sturm und Drang. "The Duke" didn't end up making the cut, but Blythe was happy to plan on giving the song a spotlit release.
"For various reasons, my band decided to not release 'The Duke' as an album track. I was fine with that. I thought the song and the story behind it would get more attention if it was released on its own later," Blythe writes. "And I do want the song to get attention, for more reason than one. Besides honoring this man I was friends with for such a brief amount of time, I want the story of The Duke to raise some awareness about leukemia, especially the need for blood marrow donors."
Blythe also discussed his writing process for "The Duke." "Some of the lyrics for 'The Duke' arose from things Wayne had said to me, others from a conversation I had with his wife, and some just from my own head," Randy shares. "I had originally named the song 'Immortalis,' but after a conversation with Wayne's father Frank, I decided to keep the original working title that my bandmates had come up with, long before I had ever talked to Wayne. When I told Frank about the working title, he laughed and told me that he was a big John Wayne fan. He had named Wayne after the actor, who also happens to be known as… The Duke. Synchronicity at work."
The Duke EP also features the fresh cut "Culling" along with live versions of Sturm und Drang tracks. EMP reports The Duke will reportedly become available on Dec. 2. For Randy Blythe's full story about how Wayne Alan Ford inspired "The Duke," head over to Lamb of God's website.
See Randy Blythe in the Top 66 Hard Rock + Metal Frontmen of All Time
Lamb of God's Randy Blythe Plays 'Wikipedia: Fact or Fiction?'