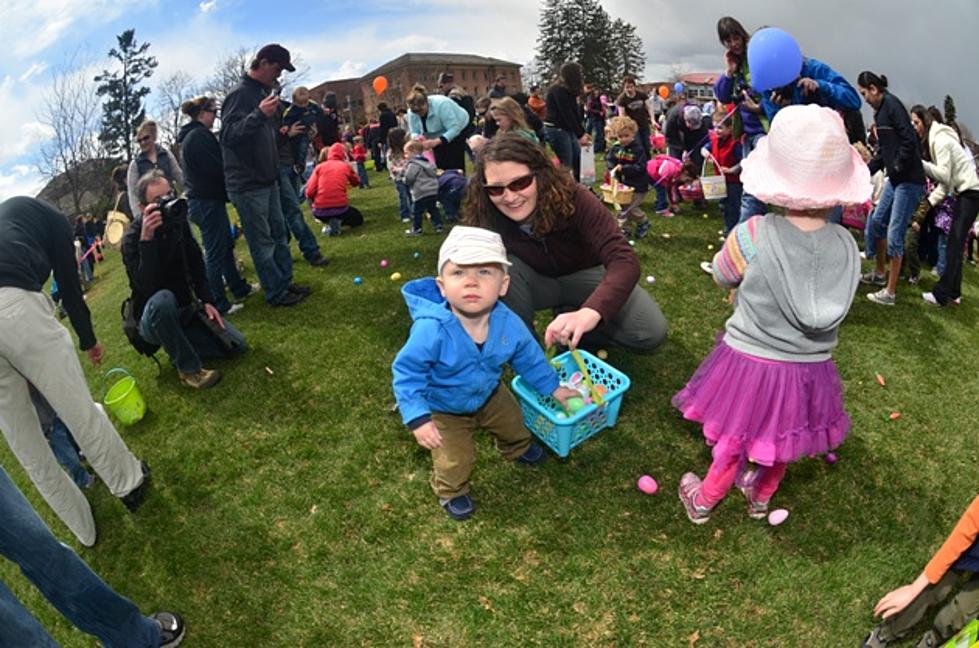 Local Easter Eggs-travaganza Cancelled Due to Construction
Easter Egg Hunt
KGVO News received this letter from Missoula Catholic Schools on Monday afternoon.
Missoula Catholic Schools is extremely disappointed to announce that the 2018 Garden of Read'n Easter Eggstravaganza will have to be postponed this year due to Rollin Field's current conditions. Even though we are sad to postpone this family-fun event, this is an extremely exciting time for our Loyola Rams and Breakers thanks to two generous donors!
Michael & Kiomi Burks, the former owners of the Missoula Maulers Junior Hockey Team have graciously donated $125,000 worth of bleachers that we are currently in the process of installing to make our Rollin Field one of the most exciting athletic venues in the great state of Montana. After these bleachers have been installed, Rollin Field will seat close to 2,000 fans. We will finally give our visiting team's fans a chance to cheer for their school right behind their own players' bench.
At this time, we just do not feel that the construction areas would be safe for the children as they hunt for all 30,000 eggs. We will continue the tradition next year with enough seating for all moms, dads, grandparents, and spectators to sit and watch their children scramble for candy, prizes and gifts while the local mascots cheer them on.
Thank you very much for your understanding and may your Easter be blessed as we celebrate Christ's resurrection.
Missoula Catholic Schools