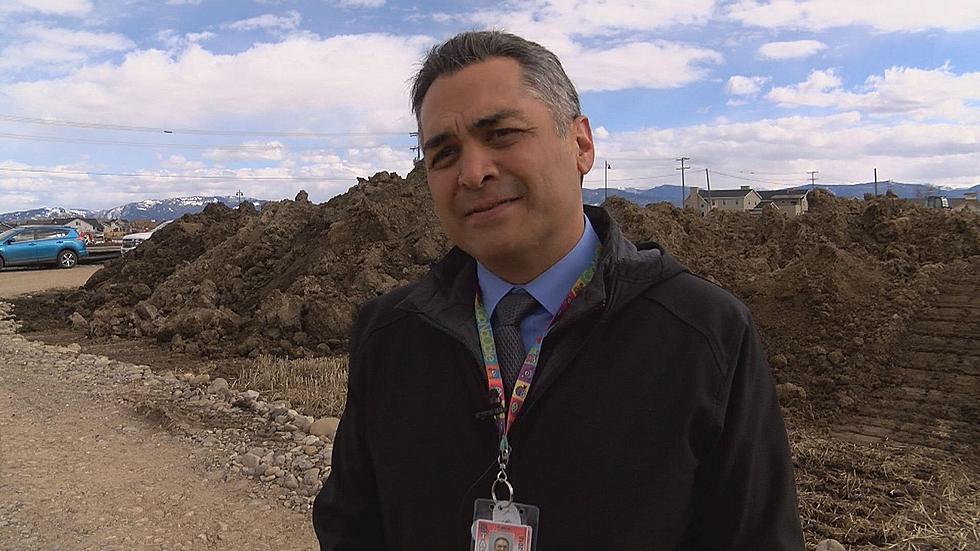 MCPS Superintendent Tests Positive for COVID – Working from Home
Photo courtesy of NBC Montana
Like hundreds of other Missoula residents, MCPS Superintendent Rob Watson told KGVO News on Tuesday afternoon that he just tested positive for COVID 19 on Monday.
Watson spoke to KGVO News on Tuesday afternoon and said last week the district has had a record number of positive cases since the pandemic began.
"Oh yeah, by far last week we had over 300 positive cases over the week, and that's including students and staff so that's by far a record for us," said Superintendent Watson. "They're telling us that we can expect more positive cases probably than we've had before, and I think that that will probably continue this week in terms of just total number of positive tests. I think I said last week was a record for us with over 300, and we could be faced with another week like that this week."
As of Tuesday, Watson said Big Sky High School is the only facility facing closure and a return to virtual learning.
"Right now, as of this morning, at least our biggest concern was at Big Sky," he said. "They had more than 20% of their staff that were out, and that's a concern for us because it's hard to operate with that many staff out with not enough subs in the district as well."
KGVO asked Watson about possible best and worst case scenarios for MCPS.
"The best case scenario is that we will continue to manage our staffing numbers," he said. I mean, we have other resources we can draw from if we have to pull staff from one building and send them to another building, and then we can do that. So I think that the best case scenario is we'll continue to manage our staffing numbers and we won't have to shut down any other programs or schools and we'll sort of ride this surge out."
Worst case?
"I'd say the worst case scenario is that we'll likely see some other closures. We've already had some program closures in which we have some activities that have had to get shut down such as basketball teams or whatever they may have had to get shut down because of too many positive cases. So we'll continue to see some of that. Hopefully, we won't see any more school closures, but it's really dependent on the staffing picture right now. So worst case scenario is we might experience some more school closures before it's all over."
Watson gave KGVO permission to reveal his positive COVID test. Like hundreds of others, this reporter included, he is in quarantine and continuing to work from home. He said his symptoms are very mild and that he has been fully vaccinated.
LOOK: Photos of Montana's Own 'Earthship'
A new Airbnb in Big Sky, Montana gives you the chance to have a totally off-grid experience.
Here are some tips for self-care during the pandemic:
LOOKING BACK: Photos of Missoula and How It's Changed
Check out these photos of how Missoula has changed over the past decade.