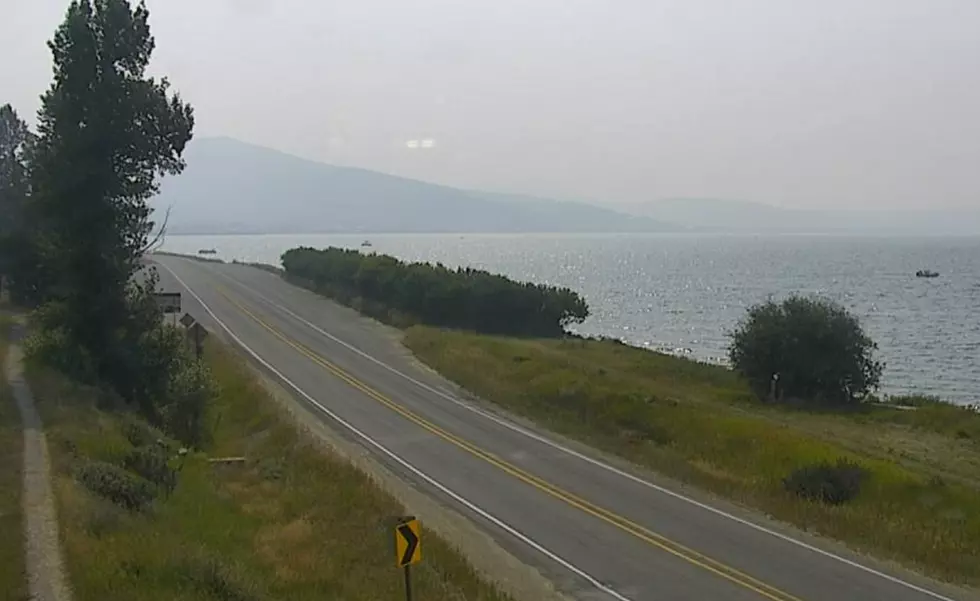 Montana Has Some of the Worst Air Quality in the World Today
Smoke over Georgetown Lake - MDT
Currently, China and India have cleaner air than we do. Wildfire smoke got serious this weekend and Montana has some of the worst air quality on the entire planet right now when it comes to particulate matter. It's unhealthy in dozens of locations across the state.
Saturday wasn't great but Sunday got much worse with unhealthy air quality alerts in several Montana towns. Missoula, Butte, and Bozeman areas were generally the worst but other towns like Helena got their fair share of haze too.
Many Air Quality Alerts have been issued in Western Montana until at least Monday morning and it looks like many of those will be extended further.
According to AirNow.gov: "AQI values at or below 100 are generally thought of as satisfactory. When AQI values are above 100, air quality is unhealthy: at first for certain sensitive groups of people, then for everyone as AQI values get higher. The AQI is divided into six categories."
For some perspective on just how bad the air quality is in Montana right now, let's compare our towns' AQI (Air Quality Index) to world cities notorious for poor air quality.
Missoula, MT: 175 AQI (North Avenue West, near Big Sky High School) PM2.5 concentration in Missoula is currently 20.1 times the WHO annual air quality guideline value.
Ravalli, MT: 249 AQI (near Overturf Road)
Bozeman, MT: 152 AQI (near Autumn Ridge Road)
Belgrade, MT: 160 AQI (near Green Belt Drive, Belgrade)
Anaconda, MT: 196 AQI (near Spring Gulch)
Bonner, MT: 179 AQI (near Coloma Way)
Riyadh, Saudi Arabia:160 AQI
Kuwait City, Kuwait: 155 AQI
Bogota, Colombia: 148 AQO
Wuhan, China: 143 AQI
Montana's current air quality issues are due to particulate matter from wildfires all over the Northwest. There are five major pollutants: ground-level ozone, particle pollution (also known as particulate matter, including PM2.5 and PM10), carbon monoxide, sulfur dioxide, and nitrogen dioxide
Trail Etiquette: Dos and Don'ts
Bozeman has countless, wonderful hiking and walking trails within easy reach of town. But being a Montanan means caring for your surroundings.