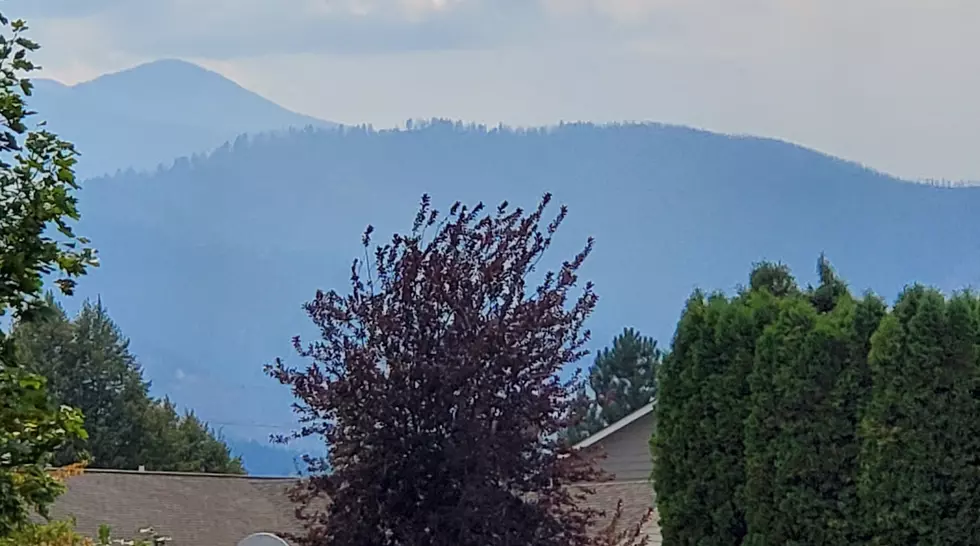 Wildfire Smoke Brings Hazy Missoula Skyline-Air Quality Info Here
Photo: Brian Lee
Have you noticed the hazy skies and poor air quality as the mountains have disappeared into the background lately? Wildfire smoke is making its presence known.
How bad are the conditions?
The Missoula and Bitterroot Valleys are no strangers to the annual visitation as most of Montana does at some time or another. You can find current air quality information at the AirNow.gov website for where you are at the current location. It is the starting point for an interactive look at your current air quality and the pollutants in it. It starts with a "Dial" showing you the information and links to more detailed and helpful advice if you want it.
Another one of those pages is the Fire and Smoke Map and it shows you a close reporting air quality station and an overview of the valleys around you and the status of those locations. Pretty cool.
You can get the app
Lots of data in one place, all beginning with where you are. If you start at the main page you'll get the information about what I just shared with you above, where it will be found on the site along with helpful health guidance. Plus an app is available for your phone if you want. You can just save the links in your browser.
In a previous post, I shared information about getting current wildfire information, fire prevention tips along with some helpful ideas for keeping Smoke out of your home. Check out this article for more info about traveling through Montana if you're planning a visit and may have a question about doing so in wildfire country.
Living in Missoula? What Your Shoe Choices Say by Looking at Them
It's been said that, "The Belt has to match the Shoes." So we want to know, do the shoes have to match the Town?
Missoula Lard Butt 1k
Missoula's Lard Butt 1k, 2022, a glorious day for doughnuts and costumes.