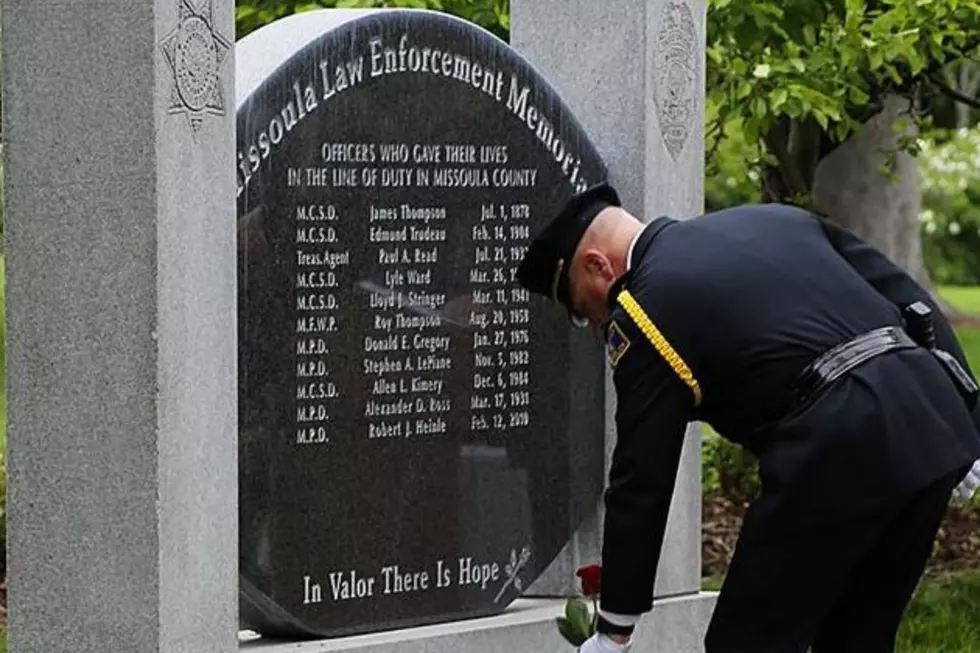 MPD Will Honor Fallen Officers and Their Families this Thursday Night
Photo Courtesy of MPD
May 15 is Peace Officers Memorial Day. Various events and memorial services are being held to pay tribute to the law enforcement officers who fell in the line of duty. On Thursday, May 16, the Missoula Police Department will pay tribute to our fallen officers in an evening of remembrance and celebration. Police Public Information Officer Travis Welsh says the event will be at Missoula Memorial Rose Garden from 7:00 p.m. to 8:00 p.m.
"We will be celebrating the 19th Annual Law Enforcement Memorial Ceremony," Welsh said. "We will honor officers and their families who have made the ultimate sacrifice. We will also present service awards to current officers from the police department and from the sheriff's office. We are happy to announce that Lieutenant Governor Mike Cooney will be present at the ceremony and he will be our keynote speaker for the event."
According to Welsh, this event is important for a number of reasons.
"There are people in this community who choose a profession where every day they go out and their lives are at stake," Welsh said. "They do this not for great pay, not for great benefits, but for the love of their communities and their fellow citizens. When one of them does fall in the line of duty it takes a great toll on not only their peers and their agency, but also on the community they serve. We want to pay tribute to those families who support officers on a daily basis and those that have gone out for their shift and failed to come home."
"Peace Officers Memorial Day is a time to reflect upon blessings that we can all too easily take for granted," said Attorney General Tim Fox. "Every day, Montana's law enforcement professionals work to keep our communities safe, to uphold the rule of law, and to protect us from dangers we don't even see. All of these men and women make sacrifices on our behalf, and some have made the ultimate sacrifice. We owe them a debt we can never repay, but we can honor their legacy by letting our peace officers know we are grateful and stand by them."