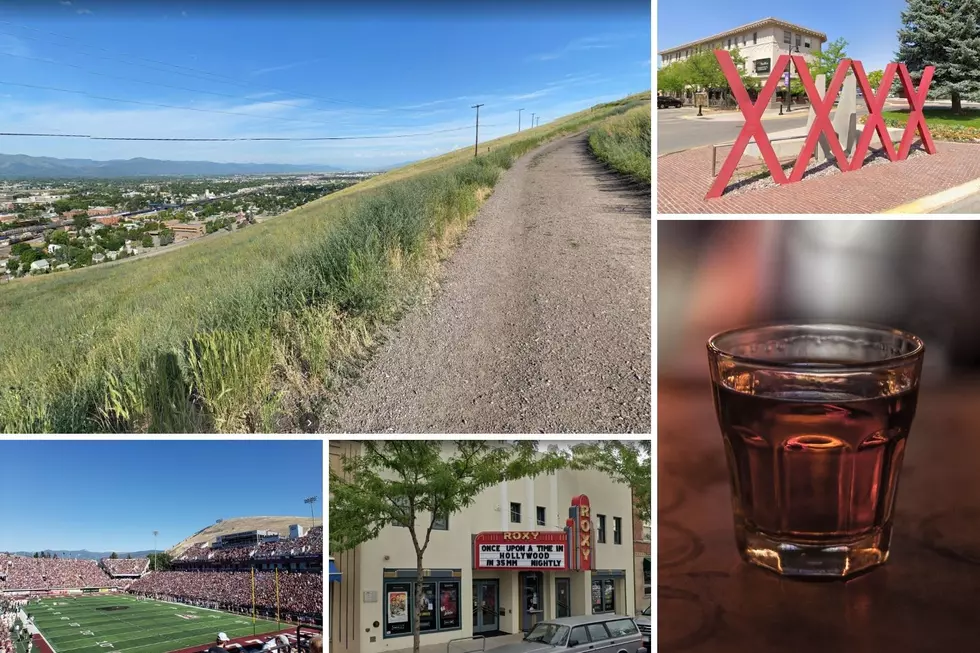 My 5 Favorite Places to Meet a Missoula O.G.
Credit: Google Maps, Canva
It's no secret Missoula has seen its changes, both good and bad over the last 20 years.  We've gone from a quiet drinking town with a football problem to a bustling haven for out-of-staters and outdoor enthusiasts. In short, we've been "found out."
Now, that's not to say we've lost everything that makes Missoula the unique, uber rad town that we locals have known and loved, especially the Missoula O.G's.
Here are my favorite top 5 places to spot our original locals that have built the foundation for the great things Missoula is known for.
Local Watering Holes
Missoula has no shortage of bars. Heck, anywhere in Montana you are guaranteed an abundance of any two establishments in virtually any town or city. One is churches and the other is bars.  Zootown is no different.
If you really want to mix it up with the true locals, however, you have to get outside of the upscale "hip" cocktail lounges and sit down for a nice cold Pabst tall boy and a shot of terrible whisky at one of the best dive bars in the country. Als and Vick's is considered the "local" bar for service industry workers and blue collar workers alike. At any time of the day, you'll run into some character telling stories about the snowstorm of '96, or the Griz winning the national championship. I'd regret not giving Charlie B's a shout-out here as well. If you want a stiff pour, and stories of the REAL original Missoula, stop in during the day and pull up a bar stool next to one of the grumpy old, wise patrons.
The Farmers Market
Every Saturday in summer downtown Missoula turns into a carnival of organic, homegrown fruits, veggies, food trucks, flower displays and so much more.  Getting up early with a hangover on your Saturday morning is 100% worth it, especially for the breakfast burritos from Golden Yolk.
Hiking Trails
This is one of my personal favorites. With a limited amount of sunshine in Missoula, getting the most of everything the town has to offer is key. If you have a furry friend, it makes these trails even better. Hiking the M is a rite of passage for every Missoulian new and old. It might be a bit intimidating at first, but after the 10th time to the top, you'll be glad you did. After a while, you'll see the same faces trudging up day in and day out, year after year. If the M isn't your speed, check out Waterworks trail.  Famous for the giant peace sign, many locals who prefer an easier hike take full advantage of this trail.
The Roxy Theater
Missoula has seen an influx of new cinemas built over the years. While I do love a good action-packed Hollywood flick in 3-D with a $30 soda and endless heartstopping buttered popcorn, there's something to be said about the Roxy. Having our own local, non-profit movie theater is kind of great. Many of the indie movies that don't make it to the big screen can be seen here for a fraction of the cost. You can even rent out Roxy for parties on a budget.
Washington Grizzly Stadium
In Missoula, Griz Football is a religion. Now, that's not to say thousands of fans from out of town or even out of state don't show up in full force for game day, but it's easy to spot the die-hard local fans that have been supporting the team for many years. To find the O. G.'s look no further than the tailgates outside of the stadium: busses, vans, and campers decked out top to bottom in maroon and silver are your best bet. Also, if they have a keg full of Cold Smoke tapped, it's a pretty safe bet this isn't their first rodeo.
35 Concerts We Can't Wait to See in Missoula This Summer
Here's a full rundown of all the major concerts Missoula is looking forward to seeing this summer.