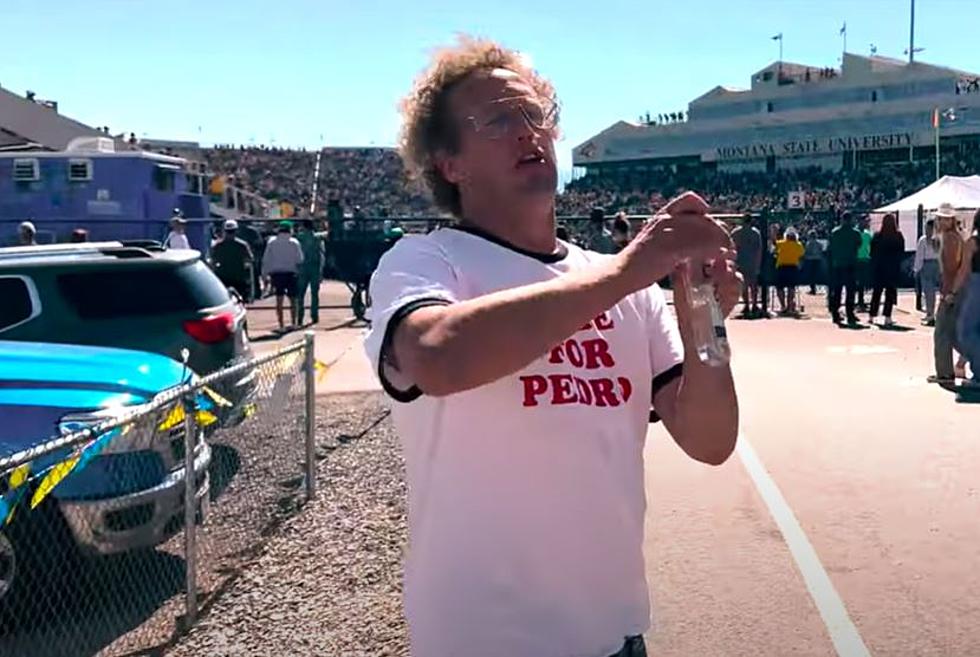 Napoleon Dynamite Impersonator Helps with Missoula Charity Event
Patrick Cutler/YouTube
We all had that one kid in our neighborhood growing up. You know it is true because the first time you watched "Napolean Dynamite" you said "He reminds me of that one kid that grew up in our neighborhood." Sometimes I wonder if I was that kid. Maybe that is why that particular movie became such a cult classic. It was bizarre and silly, yet totally relatable.
The movie was filmed just south of us in Preston, Idaho. Which is geographically not much different than the communities we grew up in here in Montana. Complete with some of the same strange individuals.
For those familiar with the Napolean Dynamite movie, you may recall a scene where Napolean stuffs his leftover school lunch tater tots in his pocket to snack on in class.
This scene helped inspire a collection of hilarious promotional videos for an upcoming charity event in Missoula. An annual music festival that is centered around a love for the "spud-tacular" tater tot.
TOTFEST is an annual event featuring rock bands from all over the PNW. In fact, this year's event will feature 16 bands on 2 stages. Not only will there be so much live entertainment, but there will also be a special tater tot menu and a tater tot casserole cooking competition.
ALL PROCEEDS FROM TOTFEST BENEFIT "BUCKETS OF LOVE" (A Missoula non-profit whose goal is to help anyone struggling with mental health gain access to services through grants to help them pay for services.)
To help promote the upcoming event, local filmmaker and photographer Emily Lynn teamed up with fellow filmmaker, comedian, and actor Patrick Culter from the Deer Lodge-based "Culter Bros Theatre." Culter has been gaining a lot of attention on social media and TikTok for his uncanny impersonation of "Napoleon Dynamite." Except Culter refers to his character as "BAD NAPOLEAN" due to his character's antics and adult humor.
NSFW: Language
With the help of local musician Dan Beard (playing the part of Pedro), Culter brought his "Bad Napolean" character to Missoula to film a collection of short promo videos for TOTFEST.
Get your tickets and VIP passes in advance at TOTFEST.ORG. 
The event takes place this Saturday, August 19th at 1805 Regent in Missoula.
Live music starts at 2 pm.
Missoula TOTFEST 2022 Photos