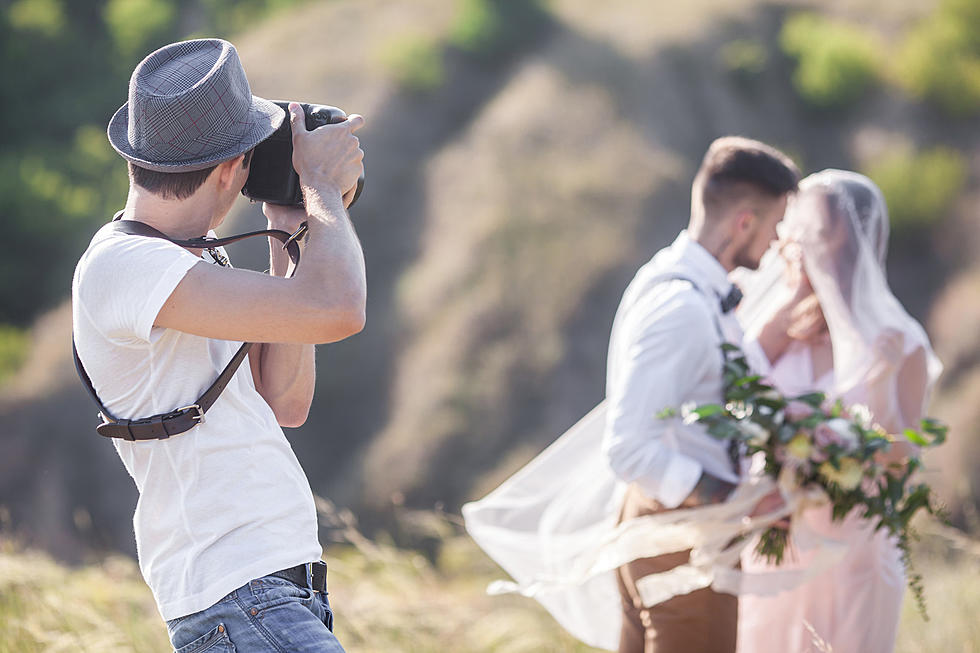 Controversial Wedding Photo Tax in Neighboring National Park Dropped
Image courtesy of Getty Images, Erstudiostok
There was apparently some heated disagreement over the use of a popular tourist destination in photographs.
Wedding photographers in particular, along with wedding planners, brides, grooms and others were up in arms over a plan that sounds like it would have cost a significant chunk of change.
Details on why Wyoming's Grand Teton National Park wanted to move forward on this plan are a little vague.
Was it because the park's beautiful images merit a cash value if used during a memorable ceremony? The whole "you're using our scenery for monetary gain" notion? Doubtful. Other visitors can take as many pictures as they want.
Was it because such an event would cause heavier congestion during the peak tourist season and that may require additional human resources to regulate traffic?
Well, enough speculation. What Associated Pres tells us is that there was enough of an uproar over Grand Teton's plan to require portrait photographers to have a permit and pay a percentage of their fees to take wedding pictures during the upcoming tourist season has been scrapped. One argument that arose from the controversy is whether the fee would even have been legal.
With this plan in place, wedding photographers taking pictures in six designated wedding sites would have had to obtain permits and pay the park a minimum of 3% of their earnings. I haven't priced wedding photographers in a long time, but that sounds like a lot of cash.
Also under the plan, smaller weddings would not have been allowed to even bring a paid photographer, regardless of whether it was held in those six designated sites.
Among the objections, opponents argued that federal law says the park cannot require a permit for still photography if it takes place where the public is generally allowed.
Rather than contest it, Grand Teton took the scenic high road and now pronounces you brides and grooms free to be photographed.
Airbnb Offers a Stay at This Awesome Cottage in Bonner, Montana
As the listing says, "Reconnect to nature at this transforming, off-grid, PET-FRIENDLY forest oasis." It's a tiny home in the middle of the woods but just a short trip away from many activities and destinations.
Most Expensive Airbnb in Western Montana
Entire villa available on Airbnb
Near Superior, Montana