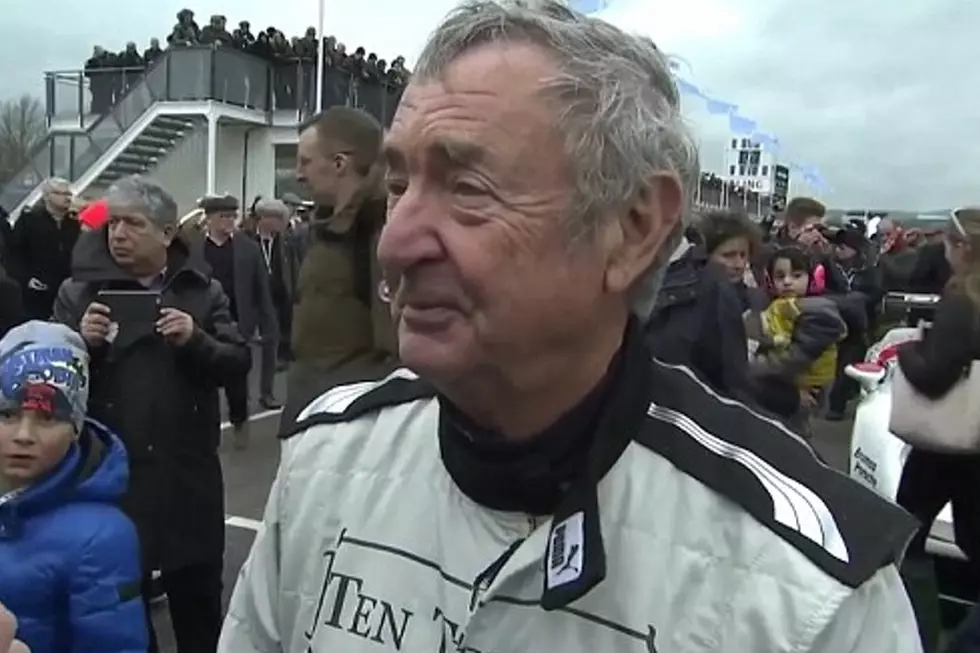 Watch Nick Mason Crash His McLaren F1 GTR
YouTube
This one's going to hurt for car lovers: Former Pink Floyd drummer Nick Mason took his McLaren F1 GTR race car out for a spin at the Goodwood Circuit yesterday — and suffered a mishap on a parade lap, running into a wall and damaging the vehicle.
Jalopnik reports on the incident, including footage from the crash, which you can watch above. Mason, who was driving at a low speed when he hit the wall, is said to have endured the wreck without injury; as the report puts it, he "got out of the car and was walking around afterward."
While it's wonderful to know Mason wasn't hurt in the crash, it was still a sad end to what should have been a fun day for the drummer, who spoke with reporters before driving and talked about taking a rare opportunity to spend some time behind the wheel of his "wonderful road car" (which also happened to be worth somewhere in the neighborhood of $3.7 million).
As Mason told the Sunday Times last year, his extensive car collection wasn't built with investments in mind — he really just enjoys working on and driving cars.
"Most of my collection has a racing pedigree, and I've raced many of the cars myself, but their increasing value is incidental," he said. "People who pay a lot of money for a car have one thing in common — they all feel complete idiots, no matter how rich they are. When I paid £35,000 for the 250 GTO in 1977, I felt naggingly stupid to be spending so much — I certainly didn't buy it because I thought it would be worth £30m in 2016."
He's more than able to cover the cost of repairs, but if the bills to get the McLaren back in working order really start to mount, there's always the prospect of one last Pink Floyd reunion to generate a few extra million.
Masterpieces: The Very Best Albums From More Than 100 Classic Rock Acts