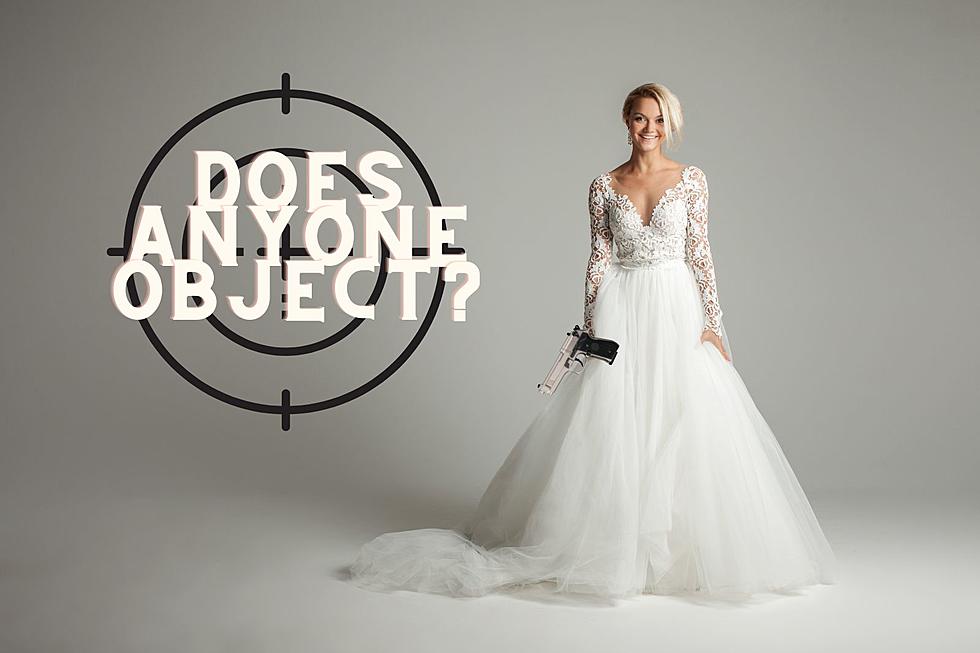 Packing Heat: Montana Bride Flashes Gun During Wedding Ceremony
canva.com
How many times have you heard the saying "ONLY IN MONTANA?" It is a little badge of honor that we wear when we hear it. Sure, the same thing could happen elsewhere. But, something that is "ONLY IN MONTANA" is a lot cooler than the other 49 states.
Montana is known for our gun culture. In fact, we lead the nation in gun ownership.
According to an article from Outdoor Life
A study compared all 50 states and ranked Montana No. 1 in gun ownership rates, which was calculated as the average proportion of adults living in a household with a firearm. Determining the number of firearms that exist in any given state—much less in a given household—is difficult because the majority of firearms in the country aren't registered. Roughly 65 percent of households in the state own a firearm, according to the study published earlier this month by WalletHub. That's compared to a rate of less than 15 percent in New Jersey, which comes in at No. 50 on the list.
So, I guess when an entire bridal party brandishes guns during a wedding ceremony, it is safe to say that it is something that would happen "ONLY IN MONTANA."
A video has surfaced online showing a beautiful Montana wedding. The video begins with the caption "When the bride wants to make sure no one objects to the marriage." When the man marrying the couple utters the phrase "If there is anyone here who sees any reason why these two should not be married, speak now or forever hold your peace." The groomsmen immediately stand and look back at the crowd of people, while lifting their jackets to reveal they are carrying concealed guns. Then the bride raises her dress to reveal her garter with a holstered gun. It is safe to say that the intimidation worked, as not one person said a word. At least until the groom laughingly says "THATS AWESOME!"
"ONLY IN MONTANA!"
Congrats to the happy couple. We would love to see how wild things got at the reception following the ceremony.
15 Montana T-Shirts to Wear and Show Your Montana Pride
Whether you're looking for humor or a great design, wearing t-shirts that celebrate Montana is a surefire way to show your love for the state.
11 Montana Bumper Stickers You'll Want to Put on Your Car