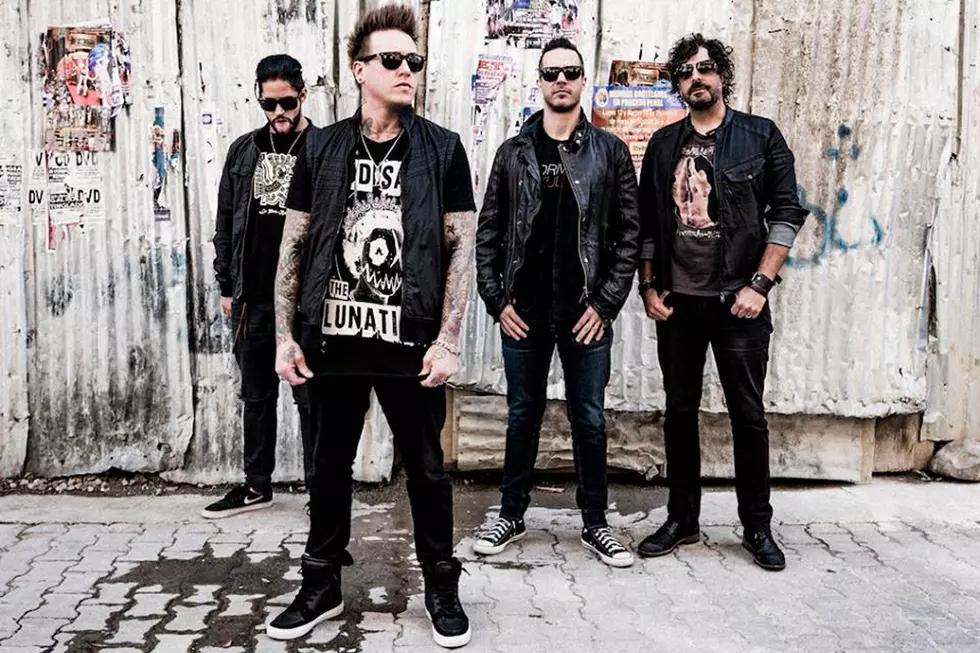 'Papa Roach Day' Set for May 3 in Band's Hometown
Eleven Seven Music / Photo by Bryson Roatch
It's already shaping up to be a big year for Papa Roach with their ninth studio album on the way and a number of festival appearances booked through the spring and summer. The band's achievements are well-documented with Grammy nominations and a triple Platinum record and on May 3 they'll receive some truly special recognition.
The group's hometown of Vacaville, Calif. has circled May 3 on the calendar as 'Papa Roach Day,' honoring Papa Roach's success, ties to the area and community outreach. The dedication will come from Mayor Len Augustine at a ceremony held at the Imagine That! "exploratorium" between 4PM PT through 5:30PM PT.
Imagine That! is a place that encourages children "to be free to imagine, create and welcome sciences and art into their lives." Frontman Jacoby Shaddix and his wife Kelly assisted in supporting the exhibit through The Shaddix Family Charitable Fund through NorthBay Healthcare Foundation, which the two established in 2014. The center will also be home to a musical exhibit recognizing Papa Roach's accomplishments and "invites youngsters to play out their rock dreams and musical talents."
Papa Roach Play 'Wikipedia: Fact or Fiction?'