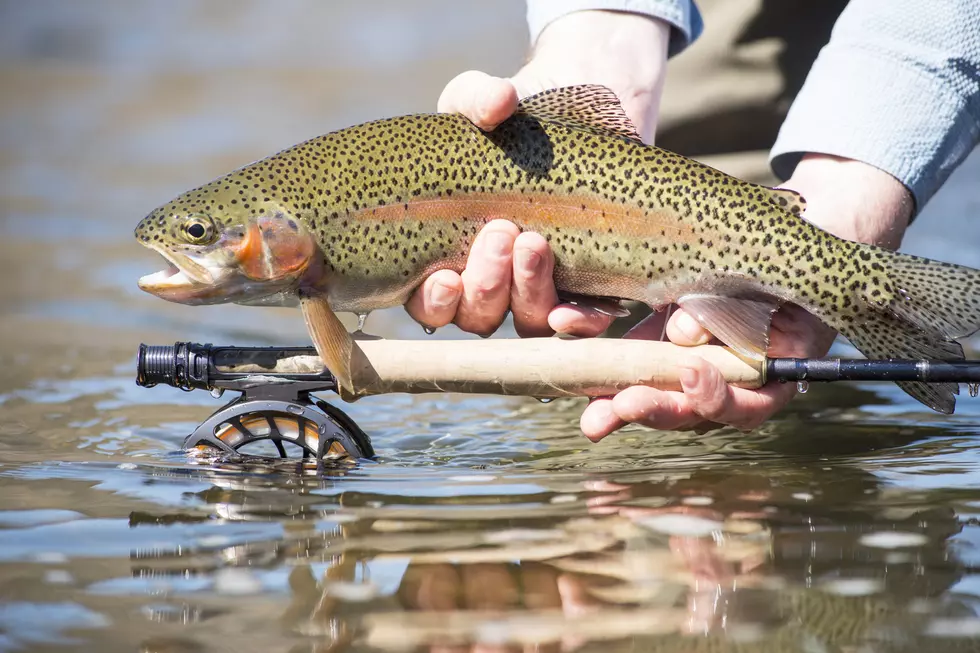 Rapid Increase in Hoot Owl Fishing Restrictions in Montana
Image courtesy of Getty Images, seanfboggs
There are 14 rivers on the list now, a meteoric rise from just a week ago.
Montana anglers, including those who love the Clark Fork and Bitterroot Rivers, need to keep a close watch on Montana Fish, Wildlife and Parks Waterbody Restriction notices. FWP tries to post updates four times a day.
The Dog Days of August are taking their toll on the Fish Days of August. From the Beaverhead to the Yellowstone, with the heat and lower water levels, "hoot owl" fishing restrictions have been implemented across the state, including additional restrictions in the last two days. Most take effect daily from 2:00 p.m. until midnight. Yes, it does negate a fair amount of the day, and that can be especially frustrating for those who like to cast a line for a couple hours after work in the evening.
In Montana, the policy is to put restrictions in place when water temperatures have exceeded 73 degrees for three consecutive days. Fishing restrictions are lifted when water temperatures consistently fall below 70 degrees for three days, or on September 15, whichever comes first.
Here's some of the hoot owl restrictions to watch for in west central Montana.
Clark Fork: From the confluence with Warm Springs Creek and Silver Bow Creek to the confluence with Flint Creek. From the confluence of Flathead River upstream to the confluence of the Bitterroot River.
Bitterroot: From the confluence with Clark Fork River upstream to the confluence of East Fork and West Fork Bitterroot River. Montana FWP reports that Fish mortalities have been observed in the upper stretch of the river below the confluence of the East and West Forks.
Other rivers currently under hoot owl restrictions in Montana include the Beaverhead, Big Hole, East Gallatin, Gallatin, Jefferson, Madison, Ruby, Shields, Silver Bow Creek, Smith, Sun and Yellowstone.
PLEASE PLEASE PLEASE be sure to check the Montana FWP Update Page before taking to the water.
Failte Irish Festival of Montana 2022 in Pics
Montana Irish Festival 2022