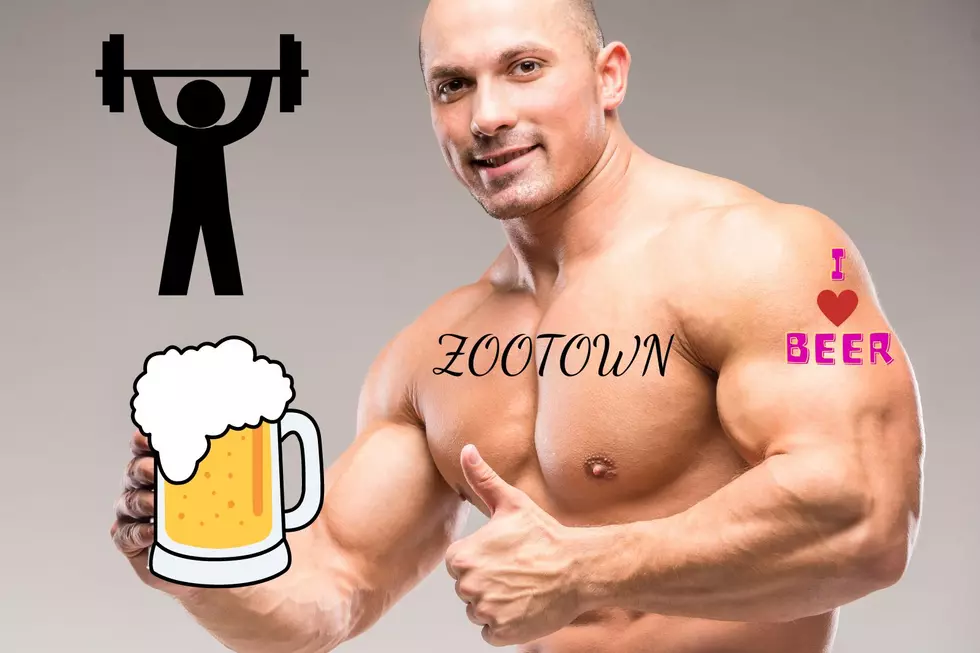 Show Off Your 'Feats of Strength' While Drinking Montana Beer
CANVA.COM
It is New Years' resolution time! The time of year when the gym is packed with rookies trying to figure out what machine to use. The time of year when everyone starts to decide if they REALLY want to fit into that swimsuit this summer...or NOT! If you are one of those people looking to get in shape for 2023, don't give up on yourself. Sometimes all you need is a little encouragement and motivation.
What is more motivating than the promise of beer after your workout?
Draught Works is hosting its annual "Feat of Strength competitions this month. They are continuing with the tradition of tying your New Year's workout gains into a simple competition of strength and BEER!
According to the Draught Works event page
Compete in three unique events (wall sit, stein hold, and plank) designed to test your limits and prove your badassery to the world! The first heats of each event begin at 6:00 PM SHARP, no sign up necessary - just show up! All participants receive ONE FREE BEER just for giving it the ole' college try! The top three contenders in each event will receive a fabulous prize!
Fortunately, or unfortunately for some, the hardest of the "Feats of Strength" challenges has already taken place in 2023. The "wall sit challenge" took place last Wednesday. But, two more challenges remain. Meaning two more chances at free beer and glory.
The next upcoming FOS challenge is tomorrow (1/11/23) at 6 pm. Competitors will be facing the dreaded "STEIN HOLD CHALLENGE." Simply holding a giant beer stein straight out from your body for as long as physically possible.
The final FOS challenge will be held on January 18th at 6 pm. For the final "Feats of Strength Challenge," competitors will be facing a planking challenge.
Get more details on the annual Draught Works "Feats of Strength" challenges here.
Montana's Top 10 Record-Setting Wild Weather Events
Montana is named Big Sky Country for several reasons, not only grandiose Sunsets but impressive weather events as well! Ask any Montana resident who has scoffed at the idea of tossing a blanket or snow shovel in the trunk of the car " just in case". Here is a list of Montana's Top 10 Record-Setting Wild Weather Events
10 Businesses That Should Open a Location in Missoula
We asked, and you answered, and then we brainstormed a little bit too. Here are 10 businesses that we think should open a location in Missoula, Montana.