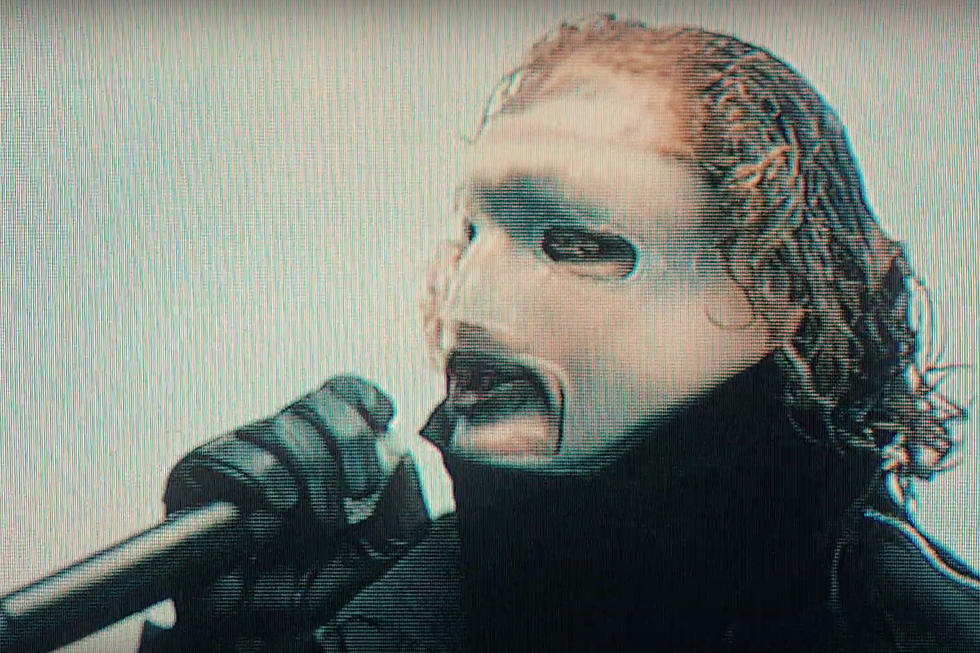 Slipknot Announce 2020 Tour
YouTube: Slipknot
Slipknot have already toured Europe this year and they'll head back overseas next year on a 2020 tour consisting of 27 stops.
The trek will be the masked troupe's first European run after the release of their sixth album, We Are Not Your Kind, which comes out Aug. 9. Slipknot will perform in 17 countries, hitting the United Kingdom the hardest with a total of eight stops in that territory alone.
As of this time, the group has yet to reveal the exact dates of the tour, only naming the cities and their respective countries, all of which can be seen below.
"We'll be returning to select cities across Europe & the UK in 2020, with dates and venues to be announced at a later time," Slipknot wrote on social media. "To get early access to tickets for these dates, pre-order 'We Are Not Your Kind' from the official Roadrunner Store now." Reserve your copy here.
North American fans are about to get their first taste of the 'Knot in 2019 as the Knotfest Roadshow featuring Slipknot, Volbeat, Gojira and Behemoth is set to kick off on July 26, finishing up on Sept. 8. Head here to see those stops and for tickets, check this location.
Slipknot 2020 Tour Cities
Dublin, Ireland
Manchester, United Kingdom
Newcastle, United Kingdom
Glasgow, United Kingdom
Sheffield, United Kingdom
Nottingham, United Kingdom
Cardiff, United Kingdom
Birmingham, United Kingdom
London, United Kingdom
Amsterdam, Netherlands
Frankfurt, Germany
Paris, France
Luxembourg, Luxembourg
Lyon, France
Budapest, Hungary
Lods, Poland
Stuttgart, Germany
Milan, Italy
Zurich, Switzerland
Vienna, Austria
Hamburg, Germany
Berlin, Germany
Dortmund, Germany
Copenhagen, Denmark
Stockholm, Sweden
Oslo, Norway
Helsinki, Finland
Every Slipknot Song Ranked