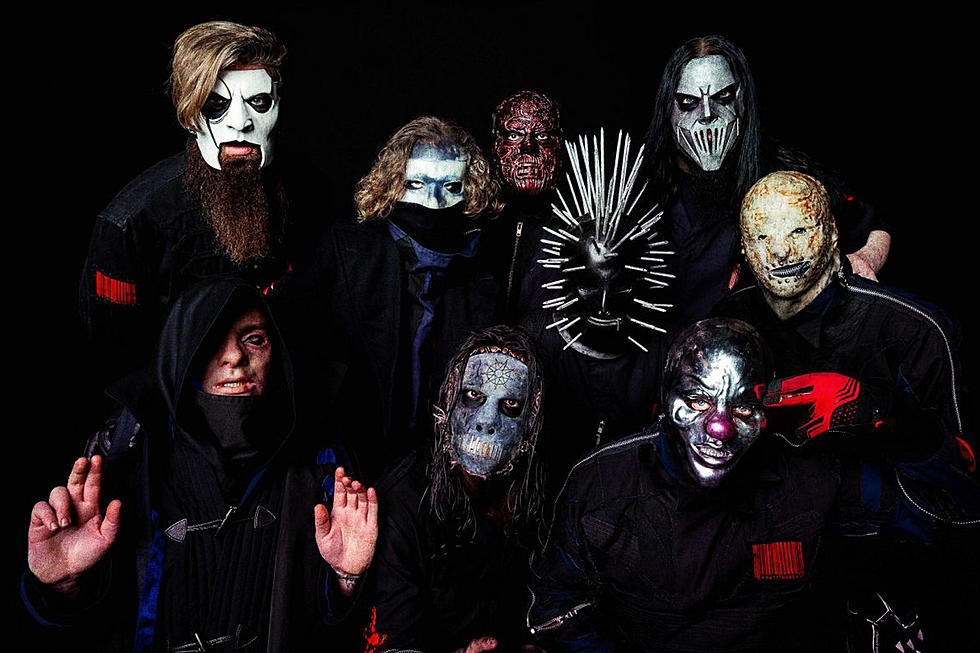 Slipknot's 'We Are Not Your Kind' Album Details Revealed
Roadrunner Records
It's on! Slipknot fans have been patiently awaiting news on the band's sixth studio album, and the band has finally delivered, revealing that their highly anticipated album will be titled We Are Not Your Kind.
In addition to dropping the new video for "Unsainted" which revealed the new masks and looks for the band, the group also revealed the details for their forthcoming album, which is due Aug. 9 via Roadrunner Records.
Guitarist Jim Root said, "This is most time we've had to write a record, and work stuff out together. One of my inspirations this time around was those artists that recorded full length albums - not just songs. While the industry is moving toward singles, Slipknot wanted to make an album experience, front to back."
Echoing those sentiments, percussionist M. Shawn Crahan added, "These days the art we are making comes with the highest reward, because it's taken the most time. Almost four years to create this emotion and temperature, and the reward now is nothing short of salvation." And speaking of making art, Crahan was also behind the camera to direct the band's "Unsainted" video.
It's interesting to note that "All Out Life," the song Slipknot issued last fall giving fans their first taste of new music since the .5: The Gray Chapter, is not mentioned the track listing for the new album. However, fourteen songs in total did make the cut. Pre-order information for the new album can be found via the band's website.
Slipknot also issued a new press photo for the upcoming album with new masks, and while there have been legal issues with estranged percussionist Chris Fehn, there are nine members accounted for within the photo.
Slipknot will be hitting the road in June in support of the We Are Not Your Kind album, starting off in Europe before returning to North America in early July. The band will make their first performance on this album cycle tomorrow night (May 17) on ABC's Jimmy Kimmel Live. See all of their tour dates listed here.
Slipknot, We Are Not Your Kind Artwork + Track Listing
1. Insert Coin
2. Unsainted
3. Birth of the Cruel
4. Death Because of Death
5. Nero Forte
6. Critical Darling
7. Liar's Funeral
8. Red Flag
9. What's Next
10. Spiders
11. Orphan
12. My Pain
13. Not Long for This World
14. Solway Firth
Every Slipknot Song Ranked