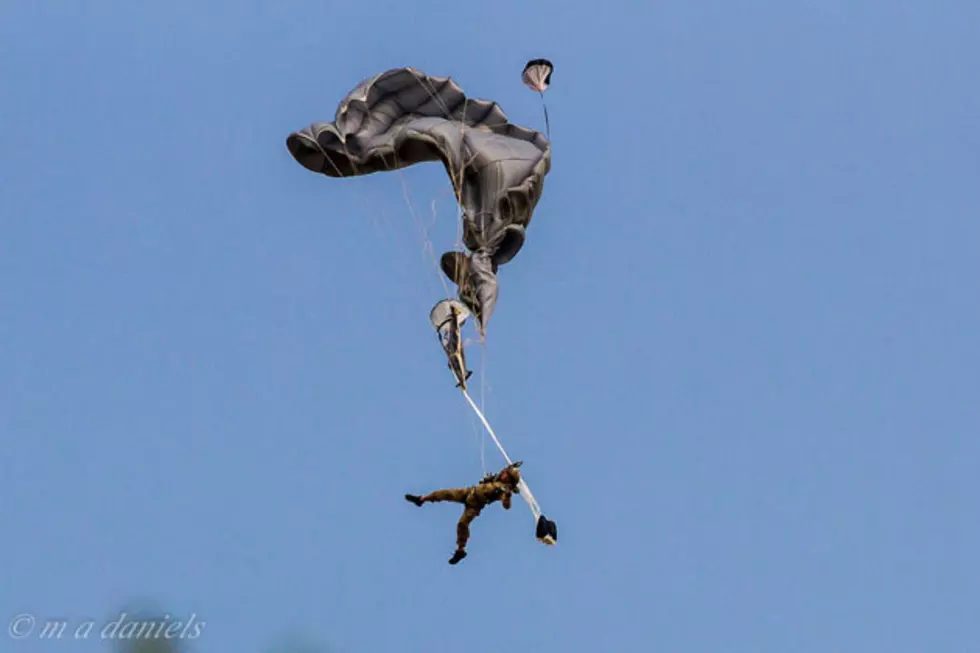 Special Forces Soldier Injured in Hamilton Parachute Accident
A soldier in trouble. (Mike Daniels Photo)
A U.S. Army Special Forces soldier is in stable condition after his chute failed to fully deploy Monday afternoon in Hamilton.
Members of the U.S. Army Special Operations based in Ft. Bragg, North Carolina, were conducting military free-fall training in Ravalli County Monday when a soldier's parachute failed to fully deploy and he fell to the ground in a Hamilton residential area.
After he was stabilized by Marcus Daly Memorial Hospital EMTs, one of the two Blackhawk helicopters used in the training flew him to St Patrick Hospital in Missoula, where he is in stable condition.
Sixteen parachutists had been making practice jumps in the Bitterroot National Forest and in Ravalli County, with plans to continue through September 4th. The area was chosen to provide practice in terrain not available to them at Fort Bragg.
The photos were taken by Mike Daniels, who had been photographing a bird when he noticed the accident occurring.