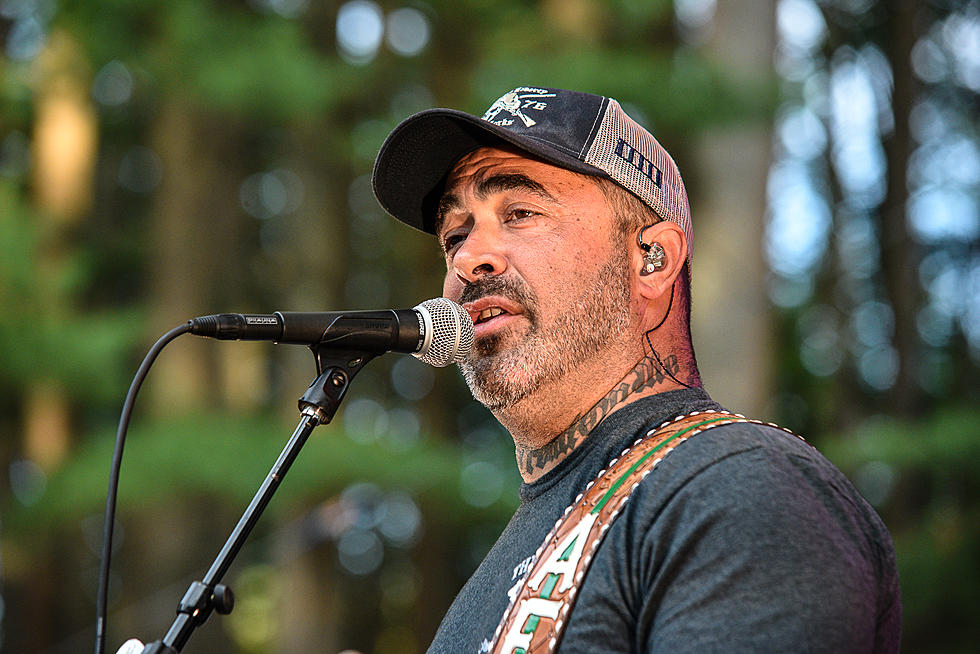 Staind's Aaron Lewis: No Conceivable Law Would Have Stopped Las Vegas Shooting Tragedy
Evil Robb Photography
On Oct. 1, the U.S. experienced yet another mass shooting that shook the world. A gunman opened fire on attendees of the Route 91 Harvest country music festival in Las Vegas, killing nearly 60 people and injuring hundreds of others. The senseless violence once again raised the notion of whether the country needs tighter laws regarding gun control, something that routinely pops up after tragedies like this. Politicians, citizens, celebrities, musicians and others from all walks of life have weighed in on the issue and now Staind's Aaron Lewis has shared his thoughts.
Speaking with CBS Philly (transcribed by Blabbernouth), Lewis expressed, "Well, there isn't a law on the books or that could have been on the books that would have stopped this horrible tragedy from happening and I am not of the belief that you punish the masses because of the few." The singer's opinion was that criminals aren't the ones pursuing legal means of obtaining guns, meaning that harsher legislation would be a "very slippery slope."
"So, really, all you're doing with more gun laws is hindering the law-abiding citizens from protecting themselves from the criminal that isn't going to go through all the law-abiding things to get that gun," he added.
Since the Vegas shooting, the issue of whether the "bump stock" (used to accelerate gunfire) should be restricted or even prohibited has arisen. "Do I think that the 'bump stock' was an overlooked thing? The bump stock… I didn't even know what the hell one was until this happened," Lewis commented, going on to note, "That's how few of them were out there; it wasn't like this scourge that we had. Really, how can you blame the actions of a human being on an inanimate object that can't do anything unless it's in the hands of a person that chooses to use it with bad intentions?"
Reiterating his position, the Staind frontman said in summation, "When you add laws to gun control, the people that you are trying to target aren't the ones you are affecting because, again, criminals don't allow themselves to go through a full FBI screening or any of the things that I have to go through as a legal citizen of Massachusetts. I have to go through a full FBI search and everything else to have my all-lawful-purposes license to carry a concealed gun. And… it is a slippery slope."
Aaron Lewis is in the midst of a solo tour supporting his 2016 country album Sinner and a list of stops can be found at his website. Earlier this year, the singer's 6th annual charity golf tournament was held in Florence, Mass., which featured a brief Staind reunion as the band ran through three hits during an acoustic encore performance. Fans immediately wondered if this signaled that Staind were indeed back, but Lewis quickly quelled the rumors stating that the Staind "touring machine" will never exist again.
Loudwire Music Awards Tickets Available Now!