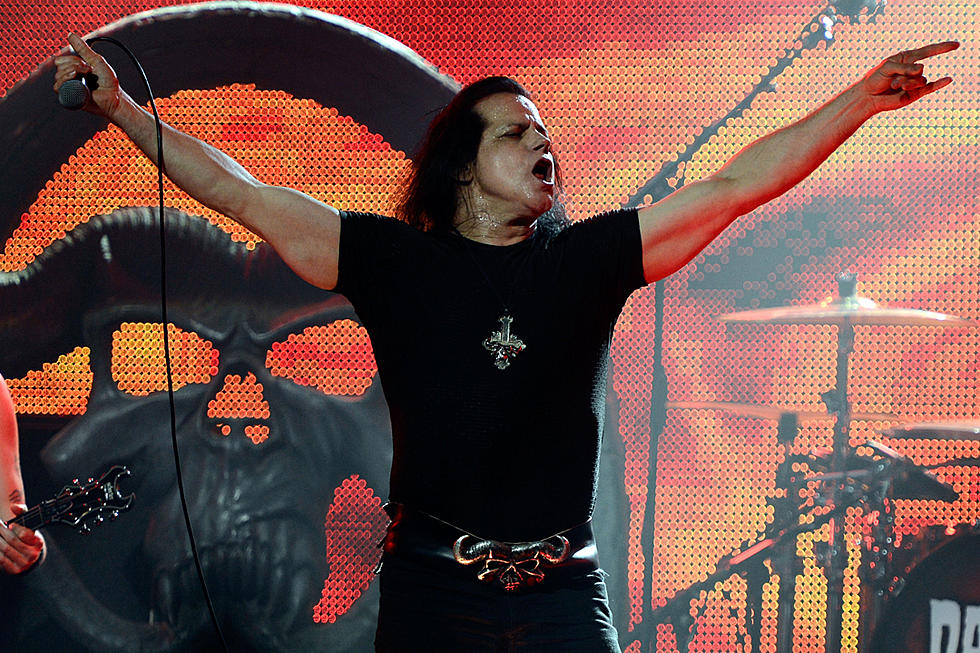 Suicide Silence, Atreyu, Suicidal Tendencies, Marduk + More Join Danzig + Ministry for Blackest of the Black Fest
Frazer Harrison, Getty Images
It's going to be a big year for the Danzig band with a new album on the way and a two-day edition of the Blackest of the Black festival. It was recently revealed that Danzig and Ministry would be headlining the fest, but now the full lineup has been unveiled!
Suicidal Tendencies, Atreyu, Corrosion of Conformity, Vamps, Marduk, Suicide Silence, Venom Inc., DevliDriver, Belphegor, Discharge, Combichrist, Butcher Babies, 3Teeth, Ghoul and more have signed on for the festival, set to take place at Oak Canyon Park in Silverado, Calif., on May 26 and 27.
Suicidal Tendencies will headline the first night (May 26) of 'The Blackest of the Black,' with support from Corrosion of Conformity, Suicide Silence, Discharge, Belphegor, Butcher Babies and 3Teeth. Danzig will close out the music weekend on May 27 with Ministry, Vamps, Atreyu, Venom Inc., DevilDriver, Marduk, Combichrist, Ghoul and Ritual. Additional performers are still expected to be added. For ticketing and camping details, click here. Use the presale code BLACKEST to get early tickets.
In addition to the bands, fans will find Castle Danzig -- a walkthrough experience of agony and ecstasy, based on the music and graphic novels of Glenn Danzig -- a sacrifice altar, bondage stage, suspension stage, electro stage, blood bath, a padded cell, stocks, cage dancers and more.
In mid-March, the legendary frontman revealed that this year would not only bring a two-day festival version of 'The Blackest of the Black,' which until now had only been a touring entity, but a new Danzig album, as well. Black-Laden Crown, the follow-up to 2010's Deth Red Sabaoth, will be released on May 27 in conjunction with the fest, which will be held at Oak Canyon Park in Silverado, Calif., on May 26 and 27. The singer will also be performing "many songs" off How the Gods Kill this summer in celebration's of the album's 25th anniversary.
2017 Blackest of the Black Festival
2017 Guide to Rock + Metal Festivals
Glenn Danzig: I Don't Think I'm Going to Tour Anymore