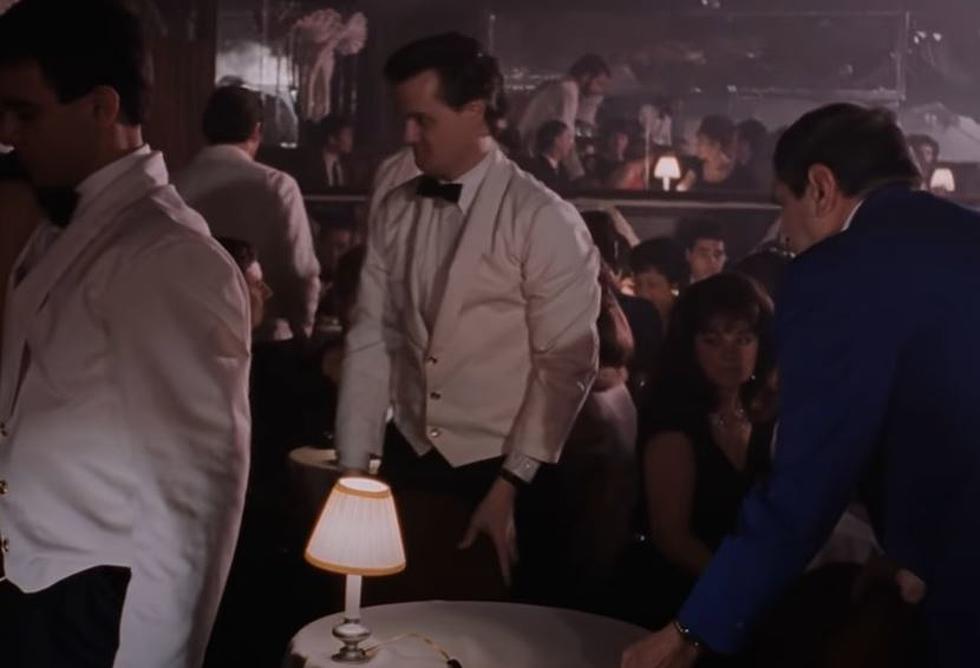 The Wilma is Now Offering Exciting New Feature for Missoula Shows
Movies Rant/YouTube
Have you ever seen the movie "Goodfellas?" (If not, then we can't be friends.) For those who have, we all can remember the scene when Henry takes Karen on a date to the club. It is the infamous scene when Henry flexes his "organized crime muscle" to impress his date. Henry skips the line and takes Karen through the service entrance. Weaving through a maze of servers and cooks. He casually walks into the venue and is greeted by a host who immediately sets him up with what is known as a "cabaret table" right in the front row.
Now, Missoula's historic Wilma is going to be offering up your very own "cabaret table" for select shows.
According to the Wilma Facebook page
Join us for a night of laughter with

Carlos Mencia

this Friday, November 10th and secure your tickets for our special Two Top Cabaret Tables on the main floor.
Whether it's a date night or a fun outing with a friend, these tables offer you a prime spot to enjoy the show with the added convenience of cocktail service throughout the performance. Book your table for two today and ensure you have the best seats in the house for a night of comedy!
Now, I would not recommend you try and enter using the service entrance like Henry Hill. If you do, you better be carrying a lot more cash so you can bribe security to not boot you out of the show before it even begins.
24 Closed Missoula Businesses We Wish We Could Bring Back
We asked Missoulians which of their favorite businesses that have closed down would they like to see make a triumphant return. Here's what they came up with.
Gallery Credit: Mike Smith
Every Montana Restaurant That Has Been Featured on Food Network
It's always awesome to see something from your hometown or state on TV. When Food Network comes to town, Montanans are ready. These restaurants have been featured.
Gallery Credit: Jesse James