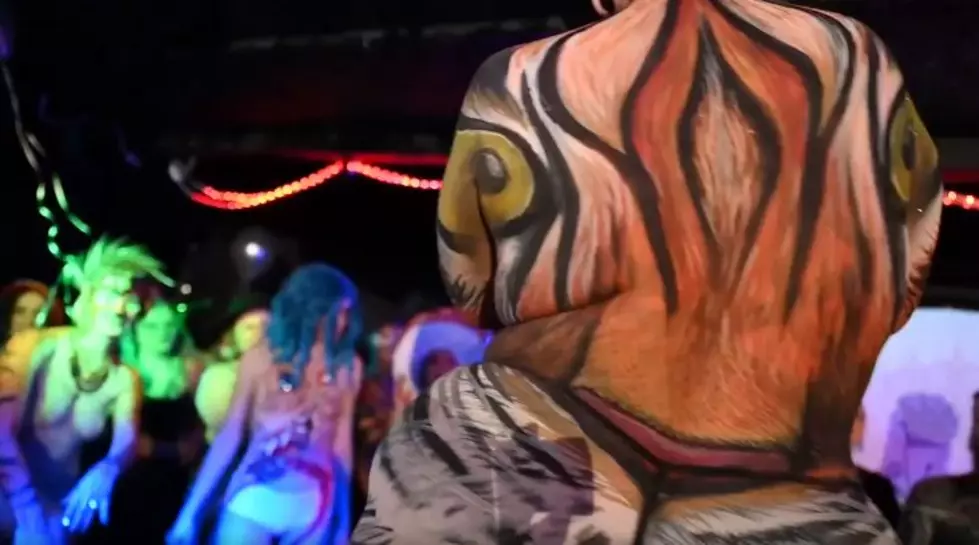 Ticklish? Massive LIVE Body Painting Event in Downtown Missoula
King Bee Creations
October is here, and everyone has got their minds set on Halloween and pumpkin spice. I, for one, have already begun the process of deciding what I am going to dress up as this year. But, as most of us are thinking about dressing up, others are planning to undress.
Tickle My Fancy returns to Monks this Friday and Saturday (10/7-8)

Missoula's Own King Bee Creations presents a special Halloween 'Face Your Fears' edition of Tickle My Fancy. A massive two-night art event celebrating the art & music community, and building an inclusive culture of body positivity.
It is not easy for someone to say that they are comfortable in their own skin. But, with the 'Face Your Fears' body painting event, you can turn your body into an impressive work of art.
According to King Bee Creations
Tickle My Fancy (TMF) is a stunning multimedia art exhibition set in 4,000 sq.ft of transformed venue space. Twelve intimate stages are to present talented, local artists working with a living, breathing canvas; each model is transfigured into something new, with the end of their artistic evolution culminating in a jaw-dropping stage finale! With 24 bodies painted over the weekend, when they say 'massive two night event,' they mean it! TMF is truly next level, going toe-to-toe with New York and LA with a boundary-pushing blend of body painting, live action role players, performance artists, go-go dancers, characters you've never dreamed of, interactive art, and so much more.
Friday and Saturday night starting at 8 pm
Tickets are $20 at the door. It is a 21+ event.
Missoula Pride Parade 2022
Missoula Lard Butt 1k
Missoula's Lard Butt 1k, 2022, a glorious day for doughnuts and costumes.