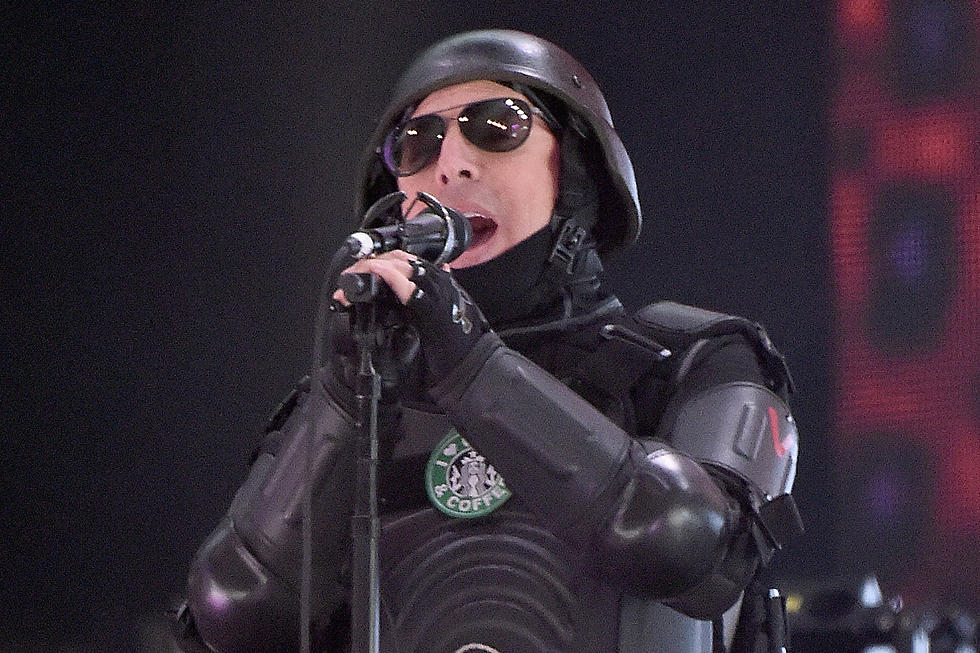 Tool Fan's 'Ænima' Vanity Plate Rejected by the State of California
Steven Ferdman / Stringer, Getty Images
A Tool fan's idea for a vanity plate was rejected when "AENIMA" was deemed too close to "enema" by the state of California, a recent report from Los Angeles has uncovered. The personalization was submitted to the DMV with an explanation indicating the term was "the rock band Tool's second album title."
Regardless, the state agency tasked with registering motor vehicles and issuing license plates denied the request, responding that the proposed vanity plate's custom meaning was "true, but sounds like Enema."
Indeed, Ænima is the second album from Tool, released in 1996 and introduced with first single "Stinkfist." It's also the band's first LP with bass player Justin Chancellor, who replaced original Tool bassist Paul D'Amour in 1995.
Other personalized plates rejected by the Golden State? "ITSLIT," "HUF4RTD," "DICKOUT," "BLUE ME," "HOTNSXE" and "FKTRMP" are among the many listed alongside the thwarted "AENIMA" plate.
2019's Most Anticipated Hard Rock + Metal Albums