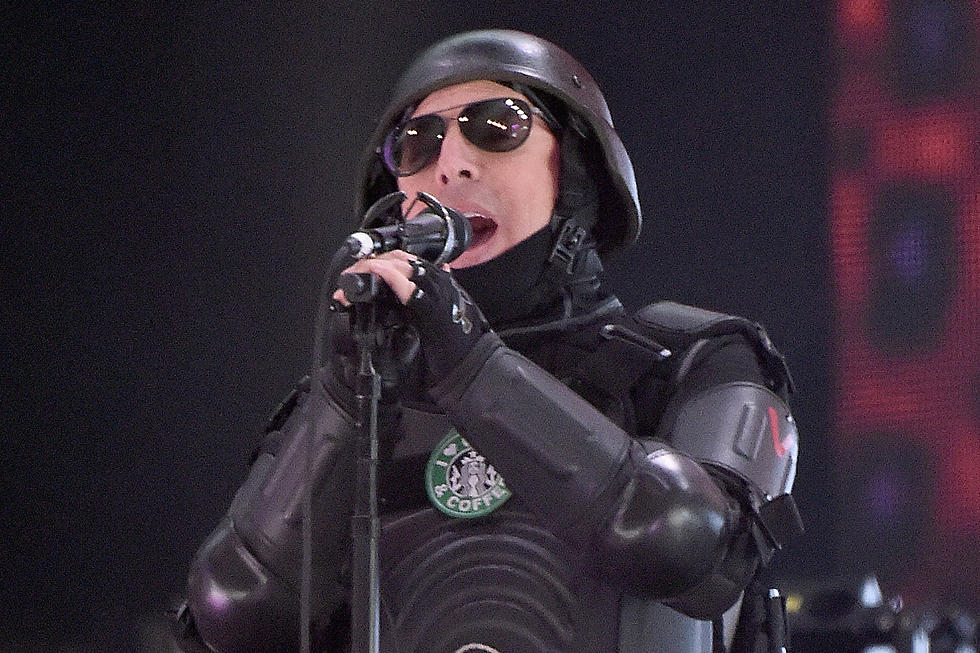 Tool's Music Is Now Available on All Digital + Streaming Services
Steven Ferdman / Stringer, Getty Images
The day has finally come — not the new Tool album (yet), but their catalog is now available on all digital and streaming services. Now you can indulge yourself in their discography as you await the release of Fear Inoculum. "High five."
Until now, fans had been resorting to YouTube to listen to the prog gods if they didn't actually own the albums themselves. Tool have been one of the longest-standing artists to refuse to sell their music to streaming and digital services such as Apple Music and Spotify, but they've finally given in, just weeks ahead of the anticipated release date of their upcoming new album.
This isn't the fault of frontman Maynard James Keenan, according to one of his Twitter posts earlier this year. "Squawking at the wrong tool," he replied to a fan who asked him to "keep Tool as relevant and accessible as it's always been."
In May, the world seemingly stopped when Spotify and Apple Music created Tool profiles on their platforms. There wasn't any music uploaded to the profiles, but they featured a photo of the band, a brief blurb in the "About" sections and related artists.
So sit back, relax, and enjoy some Opiate, Undertow, Aenima, Lateralus and 10,000 Days. Fear Inoculum was officially announced earlier this week and is expected to be out Aug. 30. 13 years later, it's finally almost here.
You can keep track of any upcoming shows here.