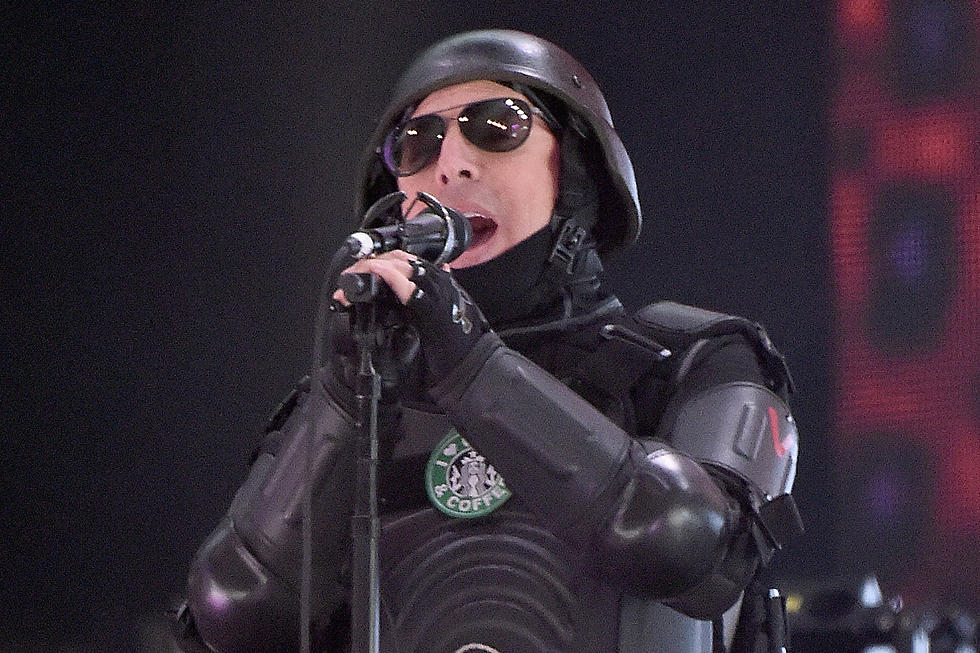 WATCH: Tool Perform New Songs 'Descending' + 'Invincible' at Welcome to Rockville
Steven Ferdman / Stringer, Getty Images
Tool have debuted two new songs at Welcome to Rockville. The full version of "Descending" has been posted to YouTube and another song, which according to Tool's camp is called "Invincible", was performed later in the set.
Both "Descending" and "Invincible" are over 10 minutes long, focused heavily on the prog element of Tool's dynamic sound. Fans have been freaking out over the songs online, celebrating the merciful end of a 13-year new music drought.
This was the first time the full version of "Descending" was performed live by Tool. The band debuted a shortened instrumental version of the track back in 2015 at a VIP event and the Monster Mash Festival on Halloween. "Descending" has been a fixture of Tool's set ever since, giving fans a partial taste of the 12-minute piece.
Welcome to Rockville received the very first listen of "Invincible," the song having never been teased online or in concert before May 5, 2019.
Listen to "Descending" above and "Invincible" below.