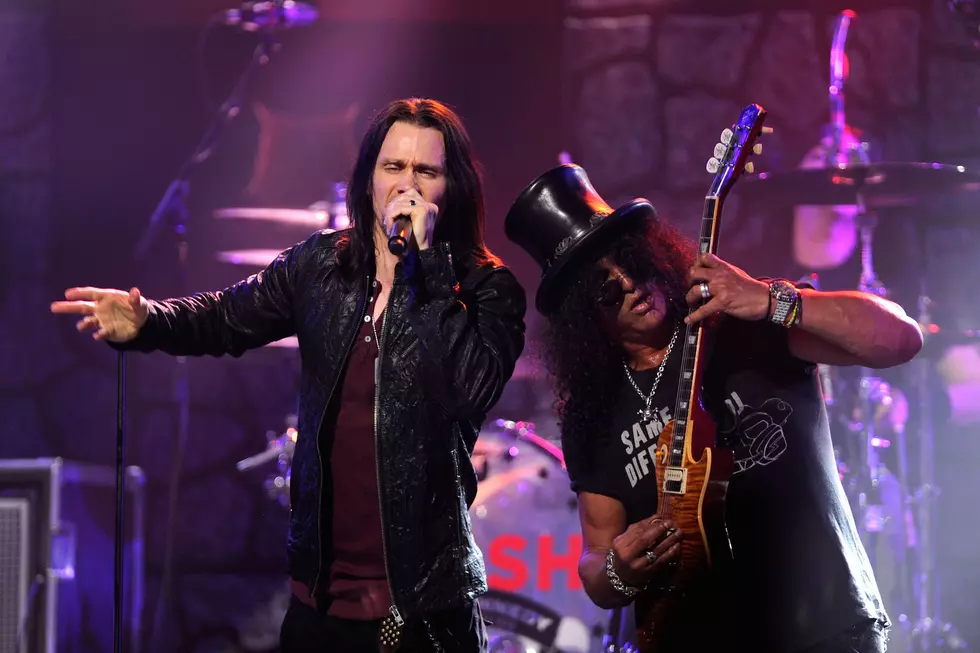 Velvet Revolver Wanted Myles Kennedy as Singer
Frazer Harrison, Getty Images
Myles Kennedy opened up recently that he was asked to audition for Velvet Revolver on two different occasions. In an interview with 90.3 WMSC FM in Upper Montclair, N.J., Kennedy shared the story about being approached by Slash long before he began performing with the guitarist.
In the interview, which you can listen to below, Kennedy explains that he turned down the offer twice. "Well, they'd reached out and asked if I'd be interested in auditioning," Kennedy says. "I respectfully declined, but I was beyond honored that they thought of me. For whatever reason, it didn't feel like it would work at that point. That was the right move, 'cause I think when Scott Weiland got in the mix, I was like, 'Oh yeah. That's the guy.' I really love that band." He adds, "I thought those records were really cool. I thought he had just kind of a dangerous vibe that suited what they were doing."
Kennedy also shares that Velvet Revolver approached him once more. "The first time Slash reached out. He doesn't even remember this, but in 2002… before Weiland was even in the mix, I remember my manager had called me at the time and he said, 'You might be getting a call from somebody in this camp, because they're looking for singer.' But I was blown away when I picked up the phone and Slash was on the other end of the line." He continues, "About seven years later, after they had parted ways with Scott and Alter Bridge were on hiatus, they reached out… it was just something that had been talked about and never came to fruition."
Velvet Revolver featured Scott Weiland, Slash, Duff McKagen, Matt Sorum and Dave Kushner. They released two albums 2004's Contraband and 2007's Libertad. In 2008, the band slipped into a still ongoing hiatus and were dealt a blow when Weiland passed away in 2015.
Slash and Myles Kennedy have been working together since 2010, when the singer lent his vocals to the guitarist's 2010 debut solo album. Two years later they formed Slash Featuring Myles Kennedy and the Conspirators and released three albums: 2012's Apocalyptic Love, 2014's World on Fire and Living the Dream, which was released earlier this year.
The 100 Best Hard Rock + Metal Albums of the 21st Century