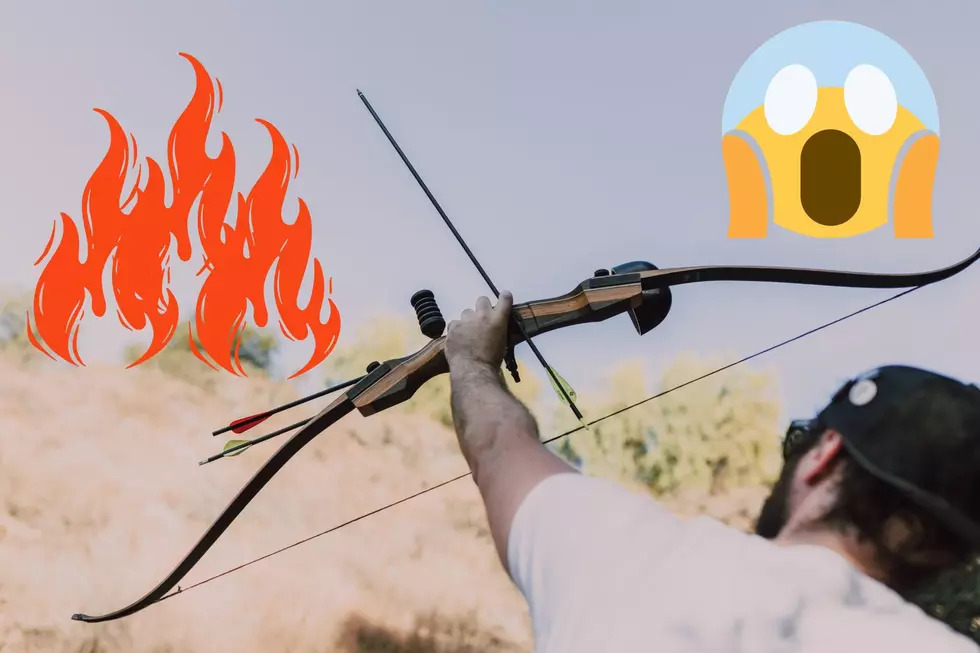 [WATCH] High Fire Danger: Archery Hunter Sparks Fire with Arrow
canva.com
For over two decades now, we have experienced some pretty extreme fire seasons. The only reason I have been counting is that every year I fear that archery season may get canceled due to fire danger. Montana's archery hunting season always takes place just after the pinnacle of the fire season. Usually when the grass is extremely dry and the temperatures remain extremely hot. That is sometimes enough to give the state and federal lands enough reason to enforce strict restrictions on hunter access to lands.
Something as simple as a hot exhaust pipe on a truck can ignite grass fires. I have experienced this first hand while hunting antelope in eastern Montana. Thankfully we caught the fire before it had a chance to grow out of control.
An archery hunter in Wyoming accidentally ignited a wildfire. The simple spark from his arrow hitting a rock was enough to light a brush fire.
According to the "Thats Bowhunting" YouTube Channel
While JC, John and Roylee spot and stalked a buck antelope on opening day archery in Wyoming they had no clue things were about to go up in flames, literally. As JC nocked an arrow to seal the deal the arrow ricocheted off a rock causing sparks to ignite a wilderness fire all while JC was busy getting another arrow in his antelope to finish him off. The boys jumped into action to snuff out the fire caused by JC's arrow. 

 
Montana's Top 10 Record-Setting Wild Weather Events
Montana is named Big Sky Country for several reasons, not only grandiose Sunsets but impressive weather events as well! Ask any Montana resident who has scoffed at the idea of tossing a blanket or snow shovel in the trunk of the car " just in case". Here is a list of Montana's Top 10 Record-Setting Wild Weather Events
Yellowstone National Park Rebuilds After Historic Flooding
After catastrophic flooding damaged portions of Yellowstone National Park in June of 2022, major reconstruction was necessary to make the park passable again. The following are photos of the improvement projects at Old Gardiner Road and the Northeast Entrance Road. All photos are courtesy of the National Park Service, photographer Jacob W. Frank.