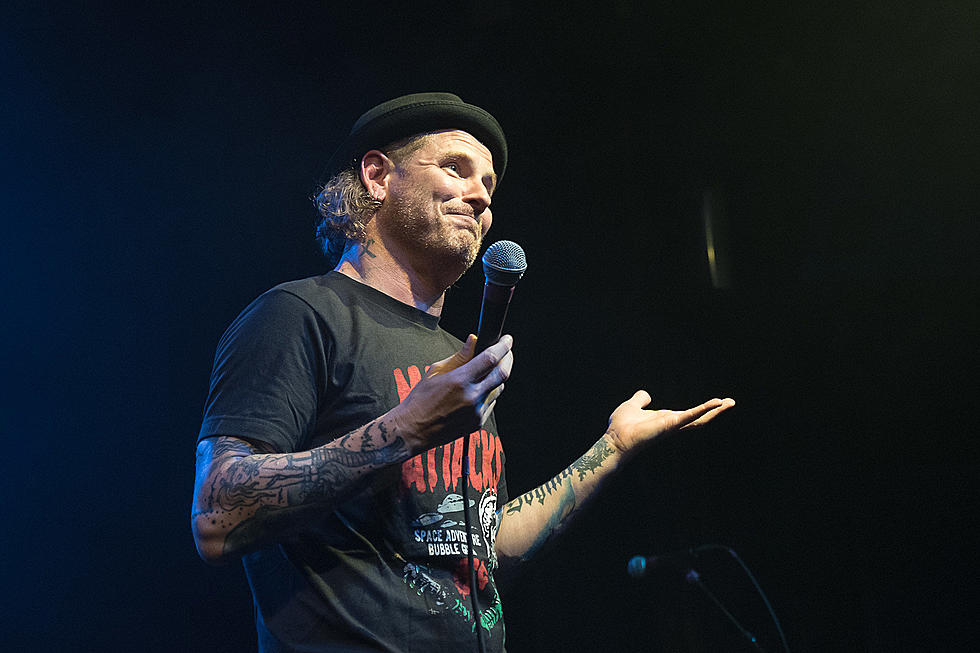 Here's What Corey Taylor Thinks of 'But What Does Corey Taylor Think?' Meme
Maria Ives
"But what does Corey Taylor think?" The question that haunts the minds, weathers the spirits and dulls the souls of all Loudwire readers has, at long last, reached its apex as Corey Taylor himself offered an explanation of what he thinks of the popular meme.
We've grown tired of the meme for years now, so we can only imagine how Taylor must feel, waking up every day to a flurry of tweets asking his opinion on just about anything, even in music posts that have nothing to do with him or his bands. While it surely must be grating at times, he's maintained a positive attitude toward the whole thing, as he outlined in an end-of-decade interview with Rolling Stone.
Prophetically, he opened, "Prepare yourself for anything I say to get reposted on a million different social media news sites. It's gonna be stupid." We'll obviously take the guilty conviction here.
While reflecting on moments from the past decade, the singer named Rival Sons' 2011 record Pressure and Time as his favorite album and Refused's "Elektra" from 2015 as his top song. He bemoaned the output of "crappy pop and hip-hop," while expressing genuine surprise that so many mainstream and rap artists have come forth as Slipknot fans.
Regarding bigger matters, possibly the biggest, the interview reached its Inception-like level when the Slipknot and Stone Sour frontman was asked what the craziest thing to happen to him over the last 10 years was. He replied, "Becoming a meme."
Dear maggots, this is the end of decade climax you deserve — Tortilla Man's identity can wait. "I didn't even realize that was a thing until about two years ago. I didn't realize that having an opinion was such a polarizing thing," Taylor said laughing, "But the whole 'But what does Corey Taylor think?' thing is really fucking funny."
He wasn't always amused by this, however. "For a while, it really pissed me off," he confessed. "I was like, 'What the hell does that mean?' Just the normal ego shit. But then I realized it's because I'm constantly speaking my mind."
Understanding the meme is lurking, waiting to pounce at any moment, Taylor explained, "It's not like I have a weekly State of the Union address, where I just go, 'This sucks' and 'Fuck this' and now I'm out. This stuff comes up in interviews. I don't go out of my way to state my opinion. I'm gonna get a T-shirt made that says it."
So, with a new decade around the corner, we can start seeking the answers to the next biggest questions in rock and metal. Just please promise not to make it, "Where is the next Metallica?"
See Slipknot in the 50 Best Metal Albums of 2019