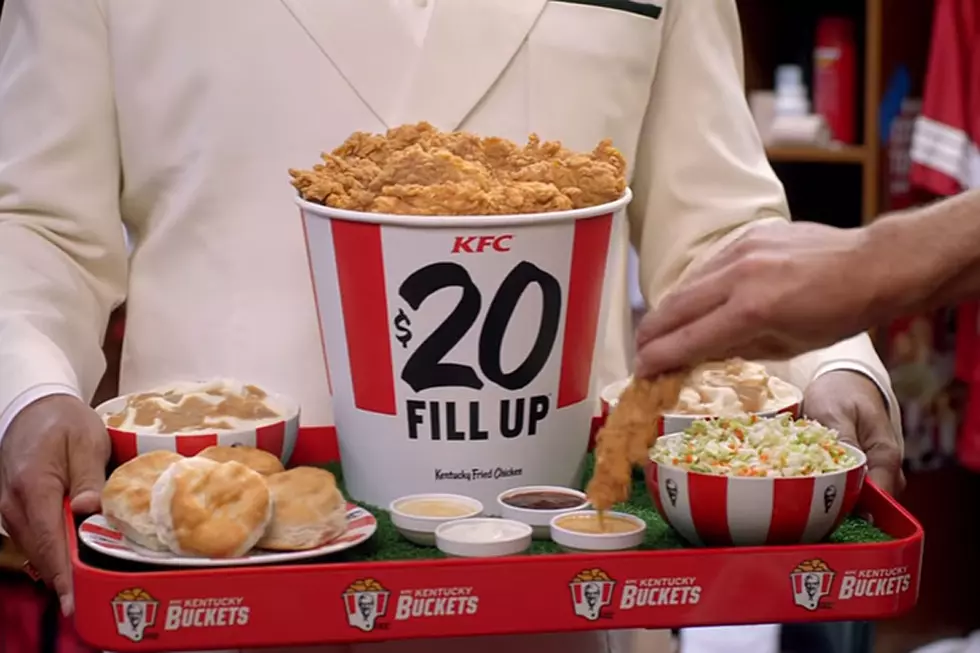 Woman Suing KFC Because She Doesn't Think Her Bucket Had Enough Chicken In It
KFC, YouTube
64-year-old Anna Wurtzburger of New York is going for the jugular.  She's attempting to hit a major corporation, KFC, right in the pocket book with her lawsuit.  You see, Anna was a little underwhelmed when she went to KFC recently and ordered a bucket of chicken.  The bucket she ordered is advertised as a "$20 Fill Up," and portrays a bucket with numerous pieces of chicken hanging out the top.  But the bucket that Anna received didn't look enough like the advertisement for her taste.
The menu clearly states that the bucket contains eight pieces of chicken. Anna's bucket contained eight pieces of chicken.  But that wasn't good enough for her.  She hired a lawyer and KFC attempted to settle the matter by giving her $70 worth of coupons for free chicken.  Still not good enough.  So she filed a lawsuit and is now seeking $20 million, yes, TWENTY MILLION DOLLARS in compensation from KFC.
Let us know how that works out for you, Anna.