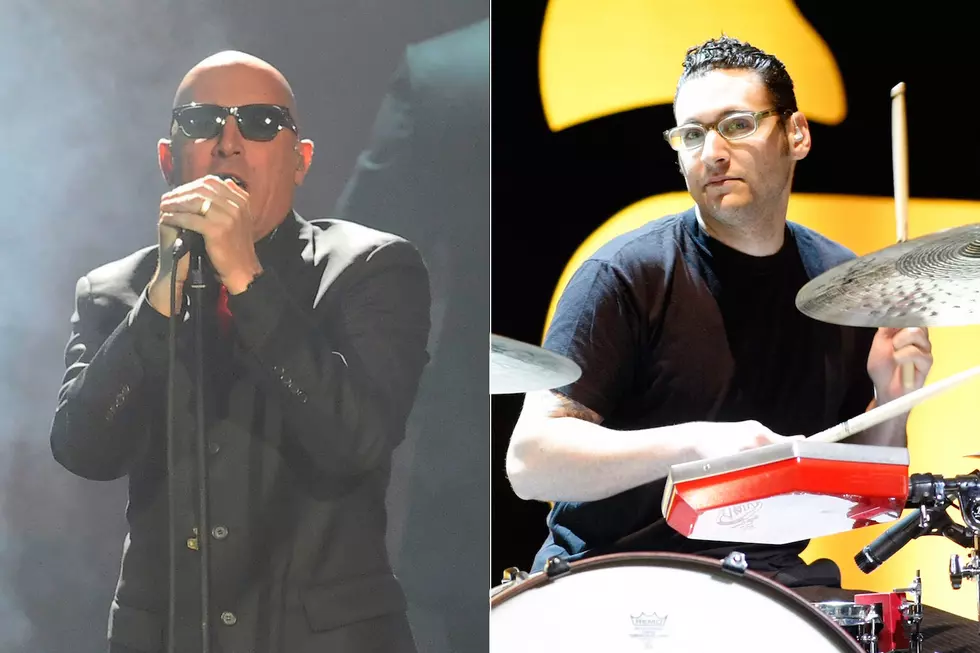 A Perfect Circle Book 'Kimmel' Performance, Marilyn Manson Drummer Sitting in on 'Late Night'
Charles Gallay / Ethan Miller, Getty Images
This April, late night television is going to rock - literally.
As A Perfect Circle near the release of their long-awaited new album, Eat the Elephant, they've booked an appearance on Jimmy Kimmel Live! on April 23, three days after the album drops. If you'd like to be part of the live audience for the band's performance, get your tickets here.
If you're looking for some more rock in your late night schedule, tune in to Late Night With Seth Meyers this week (through April 12) as Marilyn Manson drummer Gil Sharone sits in with the 8G Band. The skinsman joined Manson's band in 2013 and has been featured on the shock rocker's last two records, The Pale Emperor and Heaven Upside Down. He has performed with a number of other notable acts, including one of Maynard James Keenan's projects, Puscifer, where he played on the band's V Is for Vagina album.
Both Kimmel and Late Night have regularly featured rock and metal guests. At the turn of the year, Kimmel welcomed Prophets of Rage to the stage, where they performed the track "Legalize Me" and Mastodon played "Show Yourself" surrounding the release of Emperor of Sand last year. Meanwhile, Late Night has seen members of Tool, Iron Maiden, Mastodon, Stone Sour, Testament and several more all enjoy stints in the 8G Band.
Top 66 Hard Rock + Metal Drummers of All Time
10 Times Metal Infiltrated the Mainstream Media