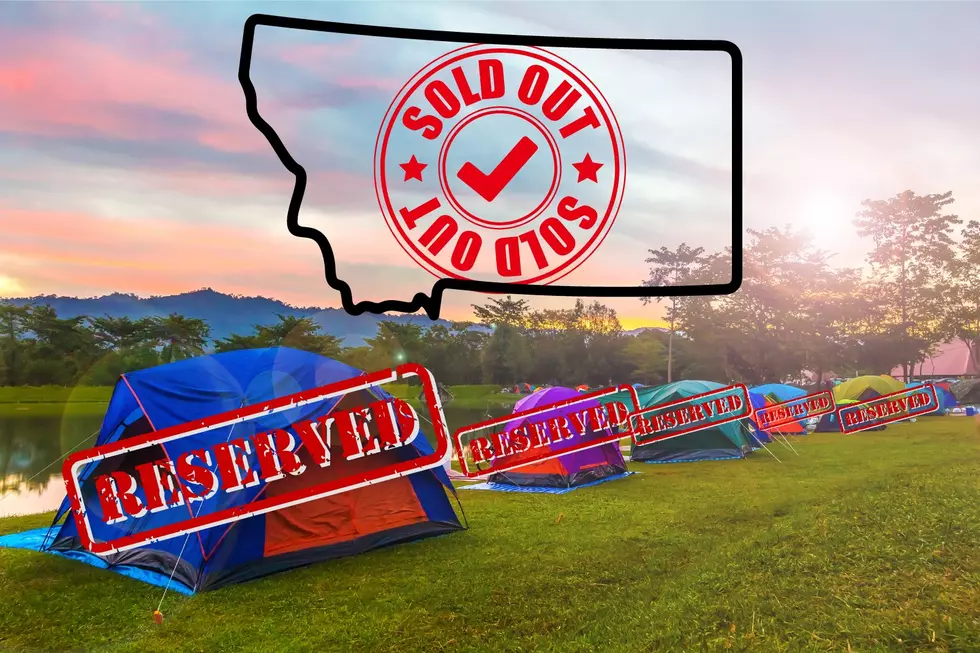 An Open Letter to Those Who Reserved All of the Montana Campsites
canva.com
To Those Who Reserved ALL of the Montana Campsites for this Summer,
I have always been happy with my ability to be spontaneous and casually go on adventures here in the great state of Montana. But, thanks to technology and people who are more organized and less spontaneous than I am, it is becoming impossible to live my Montana life like I used to.
Let us take a trip in the "way back machine" for a little bit. But, not too far back. Maybe just as far back as 2005. Picture in your mind, it is a Friday afternoon and you get a call from your buddy. He says that he was thinking of maybe doing some camping this weekend. You ponder it for a second and agree that it would be fun to go pitch a tent and do some fishing. The next thing you know, you and your friend are packed up and heading to the lake. When you arrive, you simply drive around the campground until you find a vacant spot that is suitable for you. You pay your fee and set up camp and get to fishing. I sure do miss those days.
I recently tried to be an adult, and plan ahead for a fishing adventure this summer on Flathead Lake. I have been on a mission to try and catch the elusive whitefish bite on Flathead Lake for years now. I wanted to make this year the year that I accomplish the goal of filling a cooler with fish. Unfortunately, every state campsite on the lake is already spoken for. 6 months ahead of time!
Websites like reserveamerica.com make it easy for people to claim their campsite months in advance, making it nearly impossible for anyone to get a camp spot that doesn't plan 6 months to a year in advance to go camping. Seems kind of ridiculous that families cannot just have spontaneous camping trips anymore.
Now, I know you are going to say that there are always a number of "walk-up" sites set aside that people are not allowed to reserve. Let's be honest. Who is going to make the drive to these campgrounds on the 1 in 100 chance a walk-up site will be available? Before all this reservation crap, EVERY campsite was a "walk-up" site.
Finally, we all know a lot can happen in 6 months. Maybe something might come up that you cannot make it to your reserved campsite. Cancel it and let someone else enjoy it. Also, while you are busy reserving all the campsites, stop treating the campground like your personal summer home. Stop booking up giant blocks of days, even if you don't plan on being there. It is robbing other people of the opportunity to enjoy Montana outdoors.
Sincerely,
The guy who will probably be sleeping in the Polson Walmart parking lot this Summer.
The 14 Best Places in Missoula to Take Visitors From Out of Town
We asked locals where they like to bring visitors when they take a trip out to Missoula - and here's what they came up with.
14 Destinations to Visit With Direct Flights From Missoula
Here's a list of places to visit (and things to do while you're there) with nonstop flights out of the Missoula Montana Airport.