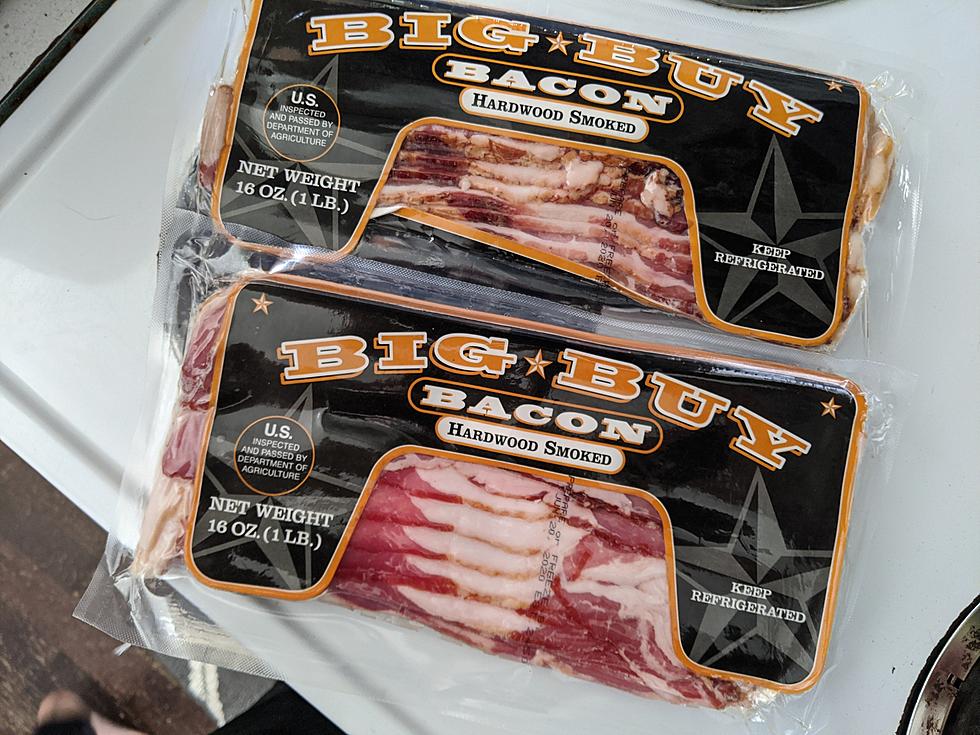 Bacon, Wings & Beer (Mostly) Positive Food News
Credit: Michael Foth TSM
We've been bombarded by non-stop COVID-19 information the past couple of weeks. "Numbers! Unprecedented! The Curve! Economy!" Now, face masks are being suggested when out in public. Remember a couple of weeks ago when they said we didn't need to wear them? Sigh.
Every time I check the daily news cycle it feels a little more like a mushroom trip gone bad. Like, when you're not having fun anymore and you just kind of want it to stop? Weird times, aren't they? "Unprecedented", if you will.  At least we have the comfort of food.
Since most of us are cooking a lot more meals at home, I thought I'd share some food news that is mostly positive for the consumer.
BACON. We love our bacon. Candied bacon crumbles on donuts. Double bacon cheeseburgers. Bacon bits on ice cream. A classic BLT with crisp lettuce and at least four strips of bacon. I could go on. The good news? The price of bacon is expected to drop. According to a story in Mashed.com, unlike orange juice and eggs, bacon is experiencing a reduced demand. They say,
Despite the booming popularity of breakfast commodities, however, bacon has been left out in the dust. Bloomberg reported that based on numbers from the U.S. Department of Agriculture, the cost of pork bellies has fallen to about 41 cents per pound — the lowest since 1999 — from 93 cents just two weeks ago.
My local IGA had bacon discounted .30 per pound on 4/4. Not a huge price drop, but I'll take it.
WINGS. Because bars and restaurants are closed across the United States and March Madness (along with every other sport) is cancelled, experts are saying there is a glut of chicken wings with nowhere to go. They state that wings are not a big take-out item and Vice reported while other forms of chicken meat sales are way up, wings are down.
There's no real consumer demand for chicken wings right now—despite the fact that other meat sales are surging. The National Chicken Council reports that meat department sales were up by 76.9 percent during the week of March 15, when compared to that same week one year ago, with chicken sales jumping by $183 million.
I didn't see any deals yet on frozen wings when I ventured out to the store today. A problem facing the chicken distributors is that most of their wings are sold in giant packages to restaurants. Re-packing them for direct-to-consumer use is an issue.
CORONA (THE BEER). I saw some fairly click-baity headlines that screamed, "Corona Beer Stops Production." Contrary to what you might think, it's not because their sales are down (they're actually up 24%),it's because the Mexican government has shut the brewery down as "non-essential business." The article states,
Corona's coincidental name with the virus hasn't dented sales. Constellation said sales of its beer brands grew 8.9% for the first three months of this year, with Modelo and Corona being its top sellers. Sales accelerated in the first three weeks of March, the company said, with its beers growing 24% compared to a year ago.
Of course, none of these pricing drops and distribution issues are good for the actual farmers and ranchers. Consumers will get to save a few bucks at the store, but many in agriculture and other commodities are likely going to face some tough times as the economy goes haywire.
READ MORE: Inspiring Stories From the Coronavirus Pandemic