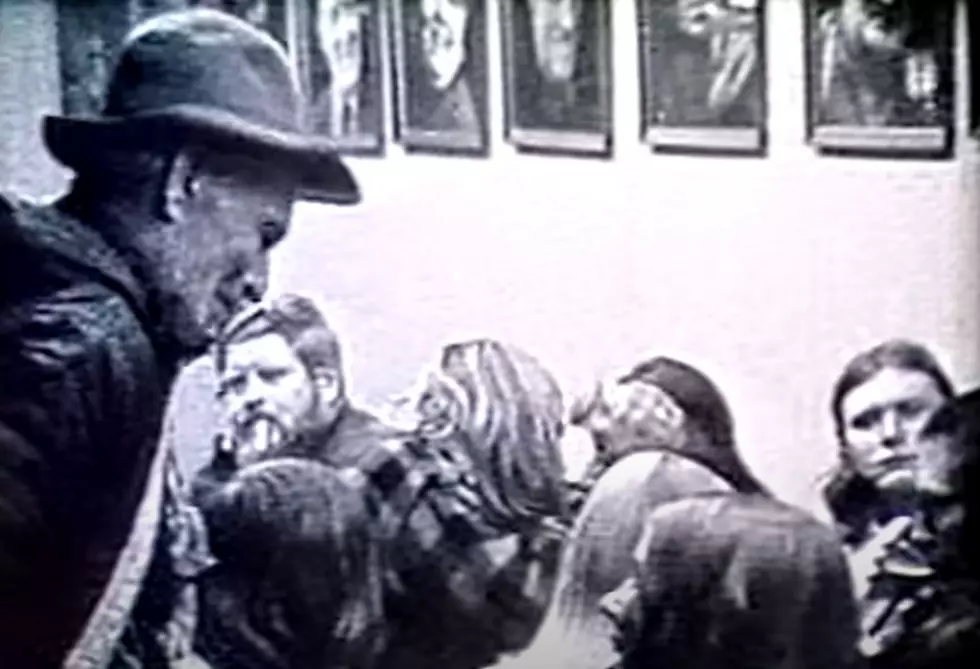 CHEERS! Bizarre 50 Year Old Film Shows Missoula's Nightlife
Marc Moss/YouTube
It is safe to say that we are all familiar with Missoula's nightlife. Some more than others. But, regardless you probably have some fond memories of a night out downtown.
Like the night you nearly missed tackling your college dorm roommate, and stopping your momentum with your face. Maybe the time you dressed up only in clothing you could get from Goodwill for $5 and accomplished a downtown pub crawl. Or the time you were forced to take the "tapeworm" shot for your birthday. Don't even get me started about the time you tried to ride on top of the cop car, pretending it was a bucking bull. *sigh* AWWWWW THE BLURRY MEMORIES.
A YouTube video surfaced online of a black and white film called "Eddies Place." It portrays what a night out in downtown Missoula looked like in the early 70s. In a video that features black and white images of people enjoying a night out on the town.  But almost resembling an old National Geographic film that had the audio not synced up with the footage. Regardless, you can watch the 50-year-old footage and almost picture yourself bellied up to the bar alongside everyone else. Of course, you would probably have a lot more hair and very stylish bell bottoms.
Please note: NSFW, vulgar language, possible nudity.
Could you imagine what this film would look like if it were recorded today? It would clearly be a better-quality video. But, I don't see much about the film that is different from how some behave during a night in downtown Missoula. In fact, some of the 70s and 80s hairstyles are trending again. Not ot mention I hear bell bottoms are making a comeback too.
LOOKING BACK: Photos of Missoula and How It's Changed
Check out these photos of how Missoula has changed over the past decade.
20 Montana Distilleries You Have to Visit
The Montana distillery scene is certainly taking off, and with the access to local ingredients, you can feel good about supporting these establishments all across the state. Here are 20 distilleries that are worth a visit.