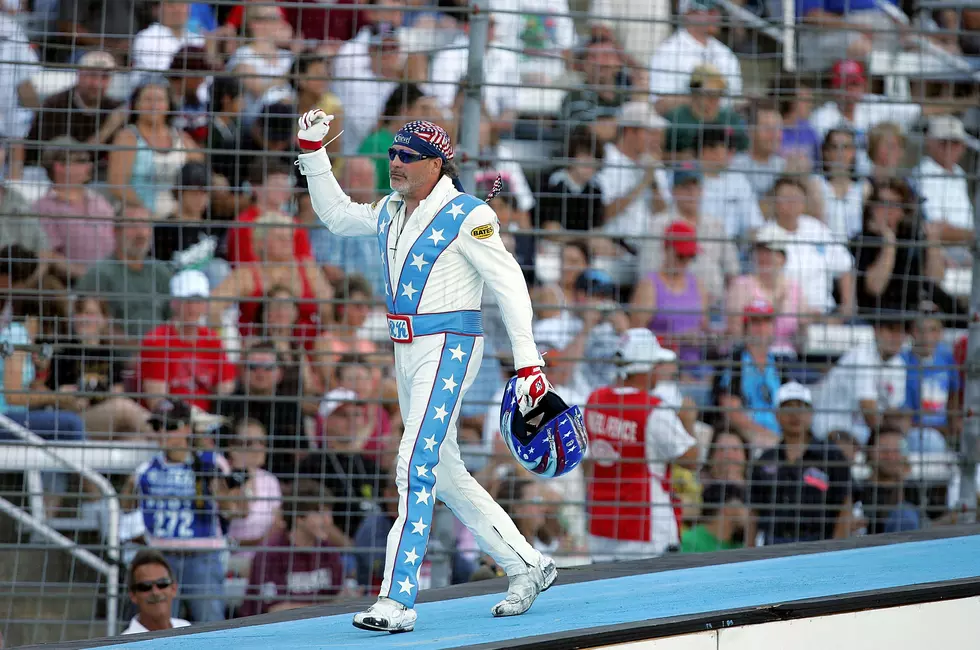 Famous Montana Royalty: Evil Knievel's Son Robbie Dead at 60
Getty Images
So far 2023, is off to a rough start. We recently learned of the passing of one member of American royalty. Yesterday, it was announced that Elvis Presley's daughter Lisa Marie passed away. Lisa Marie was just as big of a piece of Americana as her Dad. If Elvis was the King of Rock then Lisa Marie was his princess. Reports say Lisa Marie passed away at 54 due to cardiac arrest.
Another big piece of American royalty has passed away today. This news hits a little closer to home. As a piece of not only American Royalty, but a member of Montana Royalty passed away. Evil Knievel's son Robbie passed away today at the age of 60.
According to TMZ
Robbie was in hospice care for his final days after a battle with pancreatic cancer. He died early Friday morning with his daughters at his side. Robbie, also known as "Kaptain Robbie Knievel," followed in his dad's footsteps from a young age -- jumping his bike at only 4 years old, and first performing at Evel's show at Madison Square Garden when he was 8.
Robbie was 100% Montana boy. Born in Butte, Montana on May 7th 1962.
Robbie followed in his father's footsteps and became a stuntman. Robbie completed over 340 jumps, setting 20 world records. Robbie's last jump was in Coachella, CA in 2011.
Robbie was even the star of his own reality show. Knievel's Wild Ride on A&E aired in 2005 and featured camera crews following Robbie and his family around the country.
Our hats off to you Robbie. Say "Hello" to your old man for us here in Montana.
ALSO: PEEK INSIDE JON BON JOVI'S NEW $43 MILLION PALM BEACH MANSION
LOOK: The most famous actress born the same year as you
Many of the actresses in this story not only made a name for themselves through their collection of iconic performances, but also through the selfless, philanthropic nature with which many of them approached their stardom. In an age of flipping the script on societal norms, many of these actresses are using their voices and platforms to be advocates for those who are otherwise unheard.