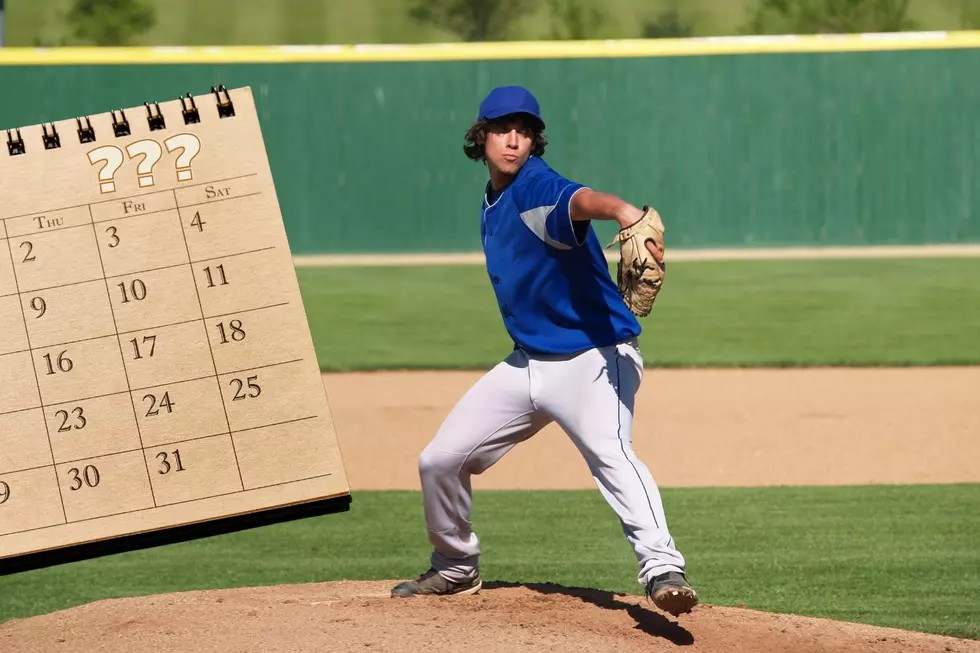 Foul! High School Baseball in Missoula Won't Happen Next Year
Photo: Canva
The beauty of the sport of baseball is that it doesn't have a timer. All the other major sports have quarters or periods that control how long the action will last. But for the most part, baseball plays out on its own time. It could be a well-pitched game that takes just over two hours or it could be a 16-inning game that seems like it'll never end. So it seems fitting that the timeline for starting high school baseball in Montana is short for some and longer for others. As some schools get ready to play baseball beginning next spring, it's been decided that Missoula's Class AA schools will wait until at least 2024.
We can just consider it a lengthy rain delay
Earlier this year, the announcement was made that high school baseball would begin in the 2022-2023 school year. That meant with the next school year starting later this fall, schools would be ready to play ball when next spring came around. But Russ Lodge, the Missoula County Public Schools assistant superintendent, tells 406mtsports.com that extra time is needed to get the multiple area high schools ready to play:
We finished up our meetings last week and our discussion, and we're going to plan on the 23-24 school year. We tried to take a very long and serious look at it and decided there's too much to do. Facilities and cost, organization, hiring — we've got three schools to try and get off the ground.
I'm a bit bummed for any seniors that had the hope of playing baseball in the upcoming school year. But the delay definitely makes sense when you think about what it takes to get baseball programs and all the logistics in place when starting from scratch. It would be unfortunate if things were rushed and it ended up affecting the product in its first year of play.
Missoula won't be alone in having a delayed start
The good news is Missoula will have plenty of company when it comes to schools sitting out the 2022-2023 season. As of now, no AA schools have opted in to begin playing baseball in the spring of 2023. Many have already announced plans to start when Missoula does, in the spring of 2024.
That doesn't mean there won't be baseball at high schools around western Montana. Many Class A schools expect to begin playing next spring, including Frenchtown, Hamilton, Polson, and others.
It'll be exciting to get high school baseball growing in Montana. Maybe we can add to the list of MLB players to come from the state.
LOOK: MLB history from the year you were born
Stacker
compiled key moments from Major League Baseball's history over the past 100 years. Using a variety of sources from Major League Baseball (MLB) record books, the Baseball Hall of Fame, and audio and video from events, we've listed the iconic moments that shaped a sport and a nation. Read through to find out what happened in MLB history the year you were born.
The Best TV Shows That Only Lasted One Season
NOSTALGIA: See Photos of 1930s Missoula, Montana
See if you can recognize these iconic locations in downtown Missoula, Montana.