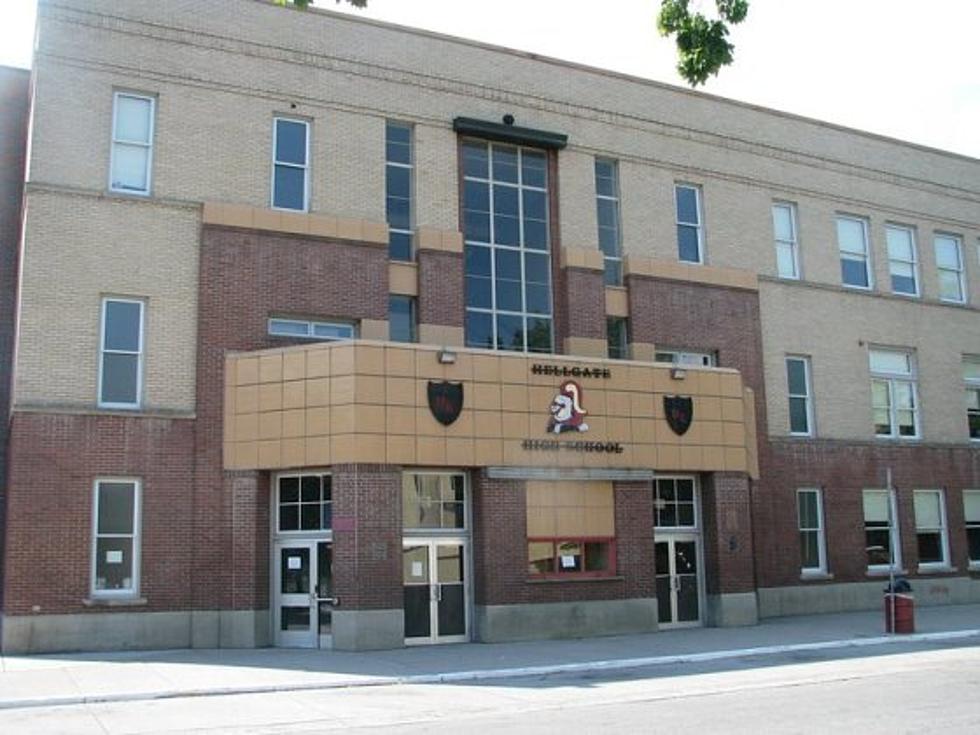 Hellgate Teacher Wins Exceptional H.S. Educator of the Year
Hellgate High School
A Hellgate High School teacher was surprised to learn during a special assembly on Wednesday that she had received a prestigious award.
MCPS Communications Director Hatton Littman said the award was for the Exceptional Teacher of the Year.
"Carla Hinman, a Hellgate English teacher and department chair at Hellgate High School has received the Exceptional Educator of the Year award from the Missoula Education Foundation," Littman said. "This is the ninth year that the foundation has handed out this award, and it is selected by the student board of trustees, which is made up of high school students throughout the district. Some of the unique superlative comments included her advocacy and support especially for struggling readers, her ability to form lifelong relationships with her students well, and connecting with them throughout their career."
Littman said Hinman has been at Hellgate for 17 years.
"She started with the district 19 years ago and split some time between Hellgate and Sentinel, and she's been the English department's head for the past 14 years, so she has a long track record and excellent relationships with her colleagues," she said. "MEF also provides a $250 gift card, a small gift basket as well as a plaque."
Hinman has also accompanied students on trips to Costa Rica and Mexico to give students the opportunity to study other cultures.