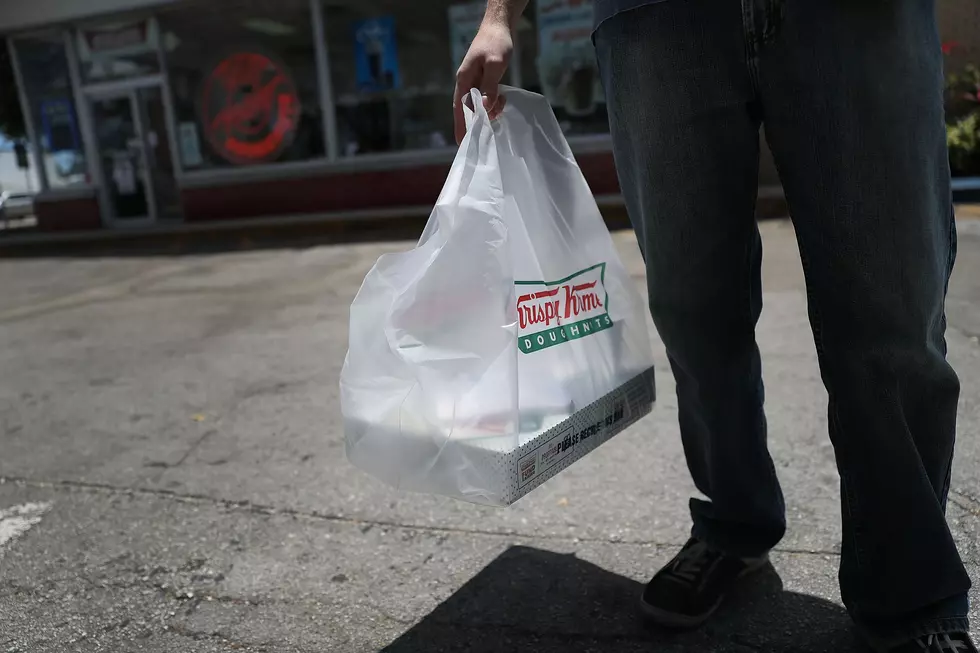 Free Krispy Kreme Dozen for Missoula Seniors
Getty Images: Joe Raedle / Staff
Seniors from the class of 2020 are going to have quite the story to tell when they look back on their final year of high school or college. It's a year like none we've ever seen - all thanks to the COVID-19 pandemic the last few months. Think how weird it will be for today's seniors to tell their kids about how they spent the final months of school at home, had no sports, no events, had to social distance from friends, and had altered graduation ceremonies. If we weren't living it, I would say it sounded like crazy talk.
Sure, senior year might not finish the way students envisioned. But, the good news is donuts can make anything better - that's just a time-tested fact. Next Tuesday, high school and college seniors can get a dozen FREE donuts at Krispy Kreme. And, this isn't just your basic glazed dozen. Claim your freebies and it'll be an assortment of varieties.........maybe to represent the unlimited options that are available as seniors embark on the great journey of life.......or, something like that.  The new 2020 Graduate Dozen will be also available for purchase the week of 5/18-5/24.
The free dozen is available at participating Krispy Kreme locations while supplies last. We called the Missoula Krispy Kreme and they said they would be honoring the offer. Find them at 1025 W. Central Ave.
Here's the details of the promotion:
Are you a 2020 high school or college senior?  Get a FREE 2020 Graduate Dozen on 5/19/20 by visiting a Krispy Kreme shop and wearing or bringing something from the list below!
Cap and gown with 2020 tassel

Class of 2020 apparel (t-shirt, sweatshirt, etc.)

2020 letterman jacket featuring senior status

2020 class ring

Graduation announcement featuring name with matching ID

Student photo ID featuring senior status

Other Class of 2020 senior swag

 The 2020 Graduate Dozen includes an assortment of classic varieties:  Chocolate Iced Kreme Filled, Strawberry Iced Kreme Filled, Cake Batter Filled, Chocolate Iced with Sprinkles, Strawberry Iced with Sprinkles, and Yellow Iced Original Glazed Doughnuts.
Visit the Krispy Kreme website for complete info.
Gallery — Every Movie Theater Candy, Ranked: