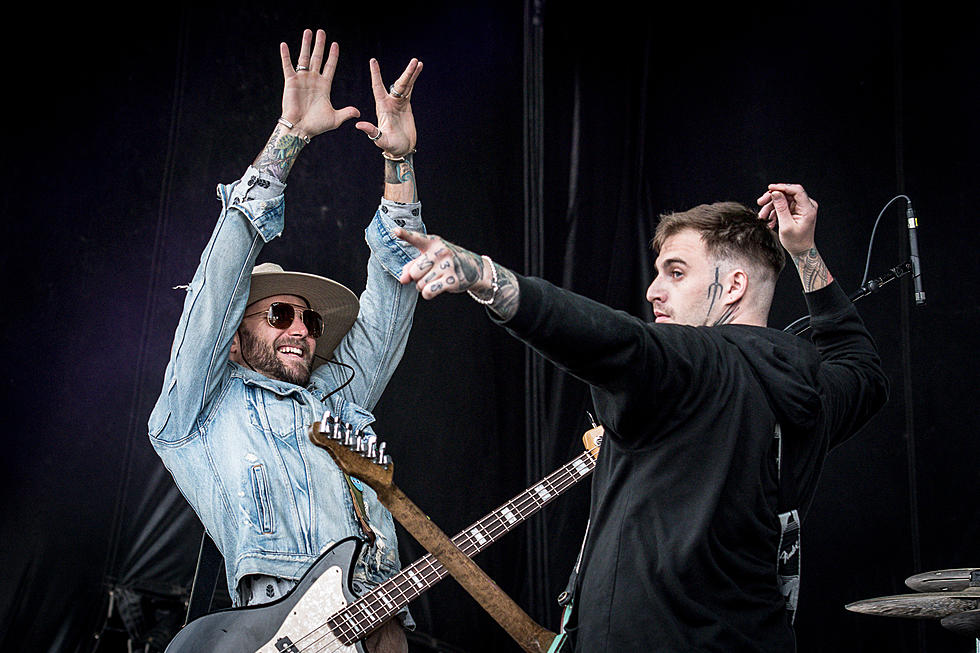 Highly Suspect Explore Heartache + Anxiety on New Songs '16' + 'Upper Drugs'
KEVIN RC WILSON
Highly Suspect are giving fans a double dose of new angst-ridden music with the new songs "16" and "Upper Drugs" serving as the first taste of their forthcoming album, MCID.
"The album is for you," revealed the band, announcing the two new songs on social media. The first track, "16," is a tortured love song, with singer Johnny Stevens bemoaning a relationship that turned sour after infidelity was revealed when he learned a child he was expecting was not his. It's been chosen as the lead single.
"I wish I could hold ya / Baby I know that it's over / We're never gonna feel it again / Well it took me 16 years to find ya / one second to love ya / seven years to hold ya / And just one minute to lose ya," sings Stevens soulfully on the heartbreaking track. The song starts with angelic vocal backing and is primarily accentuated by a catchy and danceable drum beat.
The other new song released ahead of the album is "Upper Drugs," a track that finds Stevens seeking escape from an anxiety filled existence, singing, "It's not enough / I want to sleep forever / But I keep waking up / I'm under too much pressure / And it all keeps adding up / And all we are is terror / I've had enough / I wanna sleep forever."
The low end guitar work sets the tone, as the track lurches forward in waves of anguish. Take a listen below.
Stevens says of the new album's themes, "The themes include self loathing, substance abuse, image issues, addressing my past and changing my future, with a sprinkle of anti Trump, false social media worship, heartbreak, hope, depression and suicide. There are also a few references to the pressures of fame and how I won't play into it."
Highly Suspect's MCID record is on target for a Nov. 1 street date, but all the official details on the disc have yet to be revealed. The band has announced that the forthcoming release will include guest features from Young Thug, Tee Grizzley, Gojira and Nothing But Thieves. You can now start making reservations for the set right here.
The band will pick up touring on Aug. 22 in Omaha, Neb., with that tour leg rolling through most of September. There are also scattered dates booked for October, November and December. See all of their scheduled stops here.
See Highly Suspect in the Best Hard Rock Album of Each Year Since 1970