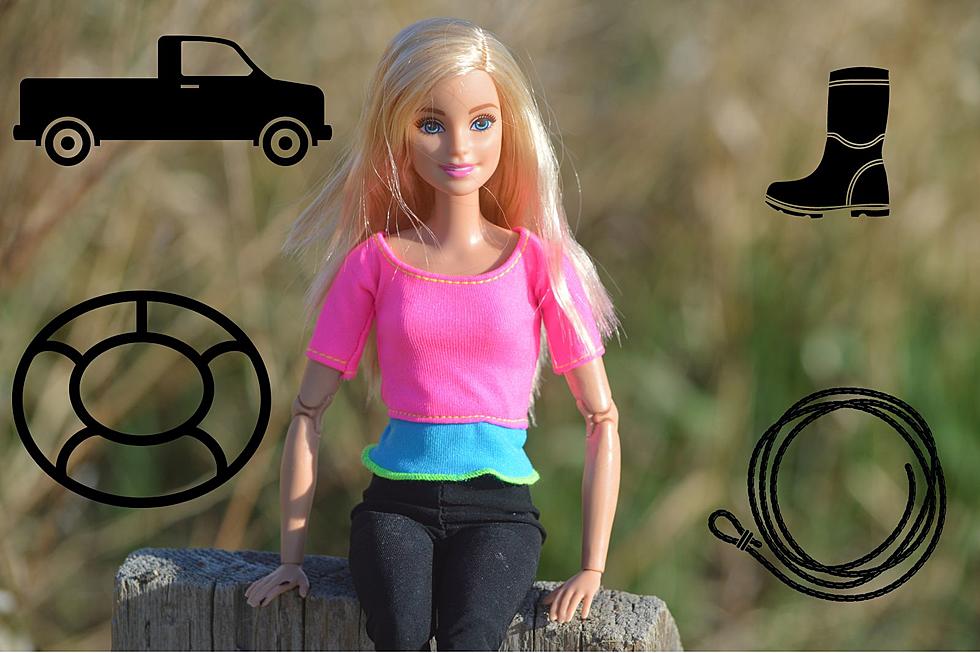 What Would a Montana Barbie Be Like?
Canva
We've all heard of Malibu Barbie, with her swim suit, beach towel and totally outrageous pink, bubble glasses. Truly the pinnacle of dolls, nay, the absolute peak of all toys known to mankind. That is, until Mattel makes the Barbie that the people truly want deep down— Montana Barbie.
Do yourself a favor and DON'T Google the phrase "Montana Barbie" because there are fake results with photoshopped dolls no one would play with. When Mattel does come to its senses to create a Barbie for the Treasure State, here are my suggestions for clothing and  accessories:
Pickup Truck
You might think Barbie only drives little sports cars, but 3 years ago Mattel released the "Barbie Sweet Orchard Farm Truck & Doll Set." The Montana pickup would be different though, still pink but bulkier and with snow tires.
Lasso
Of course Montana Barbie would be rodeo ready, with gear for lassoing bulls or Ken if he's misbehaving.
Picnic Basket
Perfect for lunch at one of Montana's national parks, complete with Flathead cherries and huckleberries.
Intertube
For floating rivers during the hot, Montana summers. Yes, of course the intertube should be pink.
Montana-Branded Apparel
You know, like those "I <3 Montana" shirts you see at gift shops. If you're wondering, yes it is cool for locals to wear those kinds of shirts too, they're not just for tourists.
Pink Flannel
You don't see a lot of pink flannels out there, but whatever Barbie wears could become a thing in fashion.
Fly-Fishing Gear
Barbie's popularizing pink flannels doesn't seem like much of a stretch, but I also think she could do the same for wading boots.
7 Celebrity Weddings in Montana
There are plenty of celebrities who have visited Montana recently, and sure, there are lists of celebrities who have made their home here, but what about the celebrities who plan their special day in the Big Sky State? Here's a list of celebrity weddings that occurred in Montana, as well as one we're not sure about, and one that had to change locations.
10 Unexpected Animals That You Might See In Montana
Montana is known for a vast array of wildlife, but there are also some animals that are rare to come across.