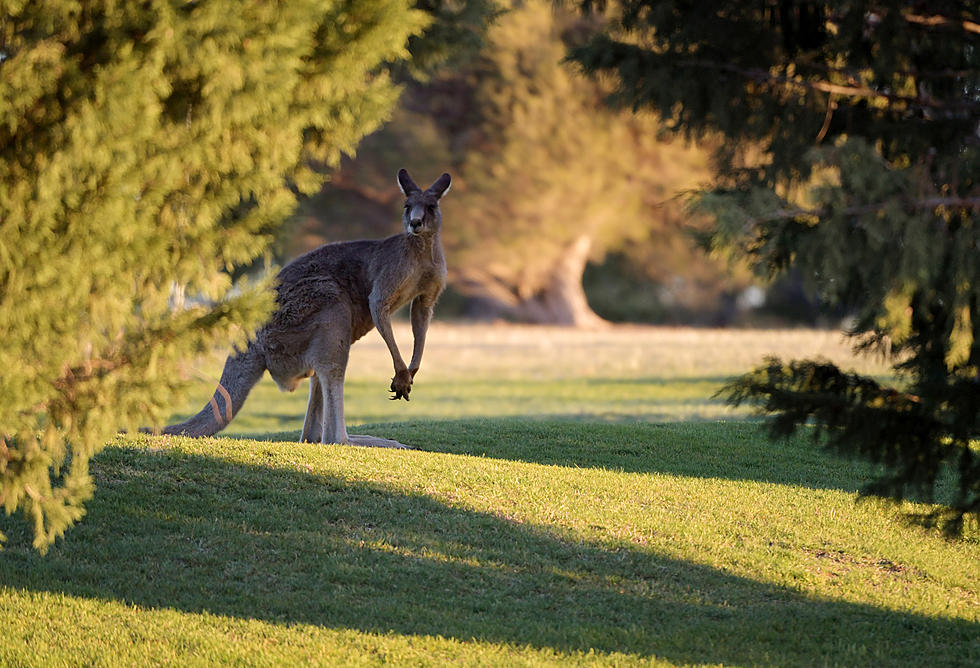 Kangaroo Spotted Wandering in Whitefish
Getty Images
Let me just start by saying that I'm having a hard time writing this without reading it in an Australian accent. Crikey!!!
I have seen some strange critters in Montana. But, I would never have thought of seeing a kangaroo on the side of the road. A woman in Whitefish recently captured footage of what appears to be a kangaroo wandering a neighborhood.
According to the NBC Montana post on Facebook
Anyone missing a Kangaroo in Whitefish? Thanks to Lois Linn for sharing this video of a kangaroo hopping along Northwoods Drive in Whitefish, Montana this morning. She doesn't know who it belongs to, but says she let Montana Fish, Wildlife & Parks know.
I did a little more research into how a kangaroo wound up in Whitefish. Turns out the story is a little more "wild" than you think. The "Roo" is not actually a kangaroo, but a wallaroo. A wallaroo is a marsupial that is larger than a wallaby, but smaller than a kangaroo. The wallaroo got loose from a barn following a grizzly bear attack.
According to the Daily Interlake
A bear, believed to be a grizzly mother with a yearling in tow, broke into a property owner's barn Thursday night in the Haskill Basin area north of Whitefish, killing a llama and unleashing six wallaroos, according to a spokesman for Montana Fish, Wildlife and Parks.
5 of the six wallaroos were captured shortly after the bear attack. The sixth just so happens to be the one featured in the footage above. As of the most recent update on the story, the wallaroo is still on the loose.
KEEP LOOKING: See What 50 of America's Most 'Pupular' Dog Breeds Look Like as Puppies
Check out these 50 fascinating facts about dogs: