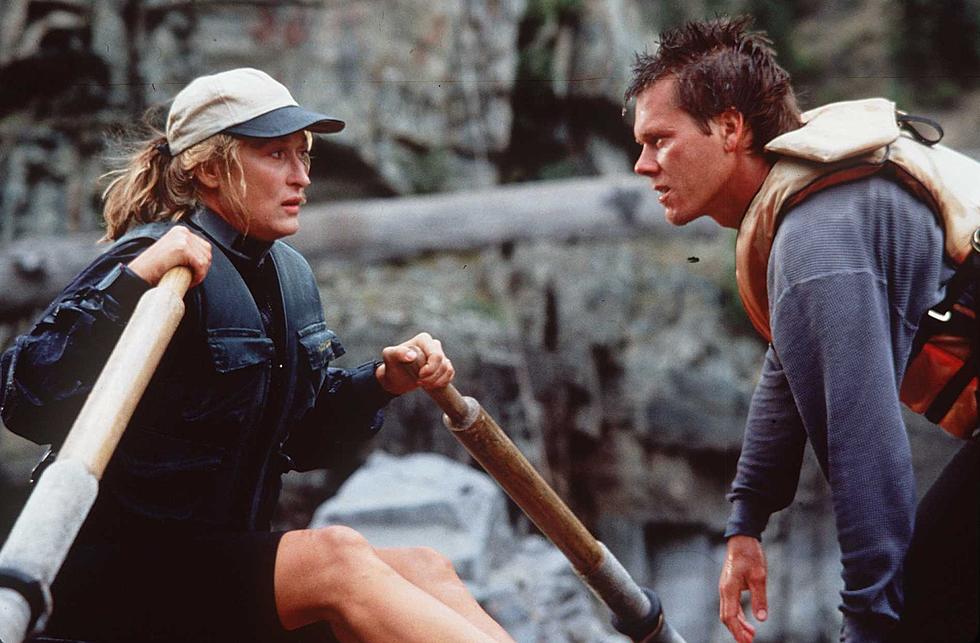 Kevin Bacon's Hilarious Montana Throwback for the 4th of July
Getty Images
The Independence Day holiday is one of the most outdoorsy holidays of the year. Next to Memorial Day and Labor Day, tons of Americans spend their 4th of July weekends in the great outdoors. For Montanans, its all about hitting up the lake or river. There is a very good chance we are going to see a large amount of boat trailers at all the local fishing access locations this weekend. It is safe to say that there is plenty of fun to be had on our area lakes and rivers. On summer holidays like Independence Day water traffic gets so thick you feel you would need to put traffic lights up on the water, just to control the flow.
Two Montana rivers were made famous back in 1994 when they became the filming locations for the blockbuster thriller "The River Wild."
According to Wikipedia
In June 1993, Universal Studios began considering locations along the Middle Fork of the Flathead River and the Kootenai River in Montana. They also began to seek permits from the forest service and permission from private landowners to film near the falls and nearby West Glacier.

Principal photography began on August 4, 1993. Many of the film's whitewater scenes were filmed on the Kootenai River.
For those who remember the synopsis of the movie. Meryl Streep is a former river guide on vacation with her family. They meet up with other whitewater rafters while on their trip. Kevin Bacon and John C Riley happen to be armed robbers that are using the river as their escape vehicle. Kevin Bacon holds the family hostage and forces Meryl Streep at gunpoint to get them down the river safely.
A few years back, Kevin Bacon shared a photo from the movie. In it, he commented about the fictional family, as a safety reminder for outdoor enthusiasts on Independence Day.
8 Movies That Filmed in Montana
LOOK: Stunning vintage photos capture the beauty of America's national parks
Today these parks are located throughout the country in 25 states and the U.S. Virgin Islands. The land encompassing them was either purchased or donated, though much of it had been inhabited by native people for thousands of years before the founding of the United States. These areas are protected and revered as educational resources about the natural world, and as spaces for exploration.
Keep scrolling for 50 vintage photos that show the beauty of America's national parks.