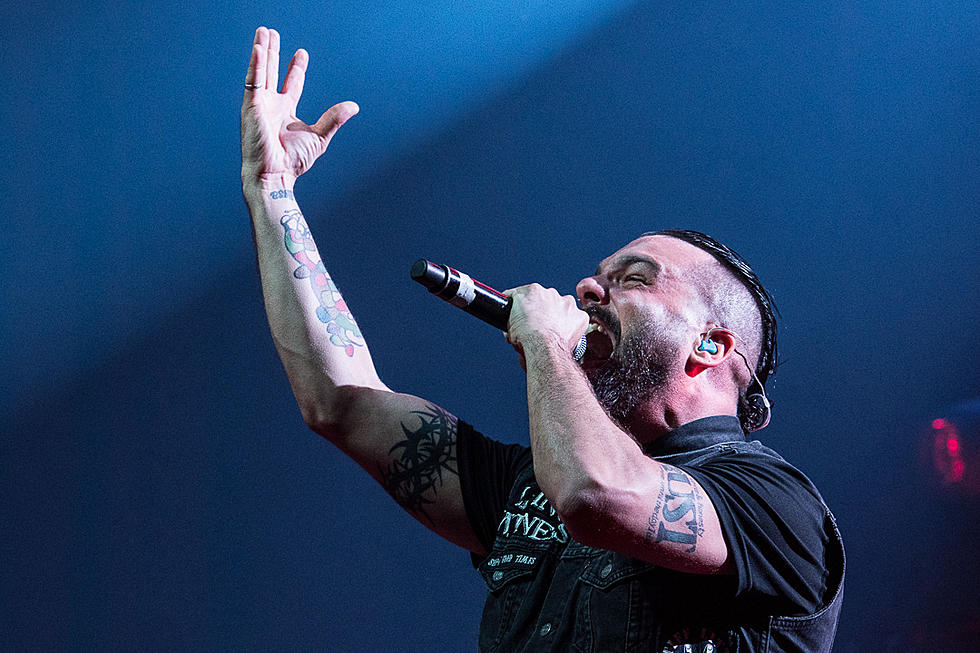 Killswitch Engage's Jesse Leach Leaves Social Media to Seek Help: 'I Won't Be Another Statistic'
KEVIN RC WILSON
Killswitch Engage vocalist Jesse Leach is one of the more open musicians when it comes to sharing his life via social media, but the musician may take a little break for a good reason. Leach has been forthcoming about his issues with mental health in the past and he's revealed that he's taking some time to get some help before opening up any further.
Leach recently revealed on social media, but has since deleted posts about going through a divorce. Speaking about his current journey, Leach told his followers on Instagram:
until we meet again. I just need time to get help before I can share anything else with you. thank you to all of you who actually care and understand. Mental illness is a sickness and pair it with a life tragedy and it's a force that can level you and break you in ways you never ever imagined. I'm getting the help I need starting tomorrow. I won't be another statistic of suicide!!!!! I'm fighting for my future and I refuse to give up or give in!!! Send vibes, love, prayers, thoughts or whatever please. Let love guide us all. Peace and elbow grease. 💔🙏🏼❤️#ItsOkNotToBeOk #NoYouMayNotUnderstand #Mentalillness #IAmBrokenToo #thewaybackwithin #JesseLeach #MentalBreakdown #SeekingBalance #Selfcare #RealTalk #Grateful #Broken #CrisisMode #ThankYou
The timing is good for Leach as Killswitch Engage appear to be nearing the release of their next album. Leach recently teased fans with a "leak" of new music, but it was merely him offering a reggae song that had nothing to do with the next Killswitch disc.
2019's Most Anticipated Hard Rock + Metal Albums