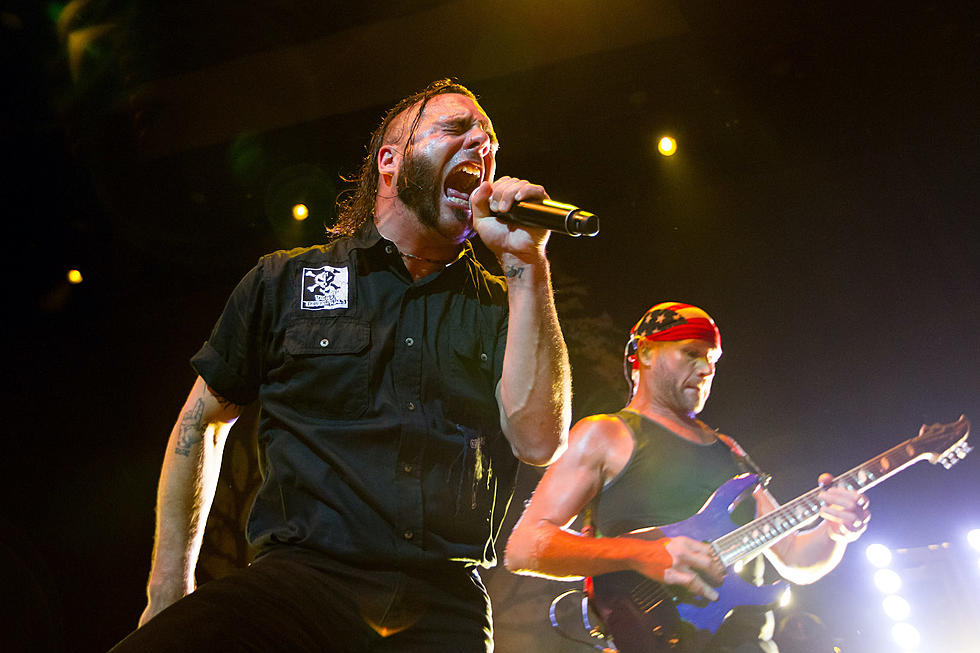 Killswitch Engage Offshoot Times of Grace Eye 2020 for New Album Release
Miikka Skaffari, Getty Images
Talking to Grasser Productions amid Killswitch Engage's current world tour, the pair of performers discussed how their main band's recording process had informed Times of Grace, which Dutkiewicz underscored is "definitely a project of passion." Watch the interview toward the bottom of this post.
As for the upcoming sophomore album from the Killswitch offshoot, Dutkiewicz said they've "got four more songs to record vocals on. And then I have a lot of guitar parts and bass parts to record. So I'm thinking it will be done by early next year. And then maybe we'd release it in about a year."
The guitarist explained that Killswitch sessions for August's Atonement were "a lot tougher this time. It took about two years. But we started writing two years before we recorded it. And then we ran into problem after problem. … When we do our next record, we're going to do a lot of things differently."
Leach added that he's approaching songwriting "differently now with Times of Grace, and just in general, to help me see a bigger picture of how songwriting and album processes should go." The vocalist said the problematic Atonement process with Killswitch was "a blessing in disguise for me."
Leach continued of Times of Grace's unique place in his creativity, "It's liberating, really is what it is. And the lyrics, I take a different approach to that stuff. On this next one, there's a lot of real poetry."
To which Dutkiewicz said, "We do Times of Grace just for the love it, the love of music. Doing something different, doing something a little bit more just out of our shell. It's a lot of fun for us; we can experiment with different sounds and almost become different types of musicians."
Jesse Leach + Adam Dutkiewicz Talk to Grasser Productions - Nov. 10, 2019
See Killswitch Engage in the 66 Best Metal Songs of the Decade: 2010 - 2019