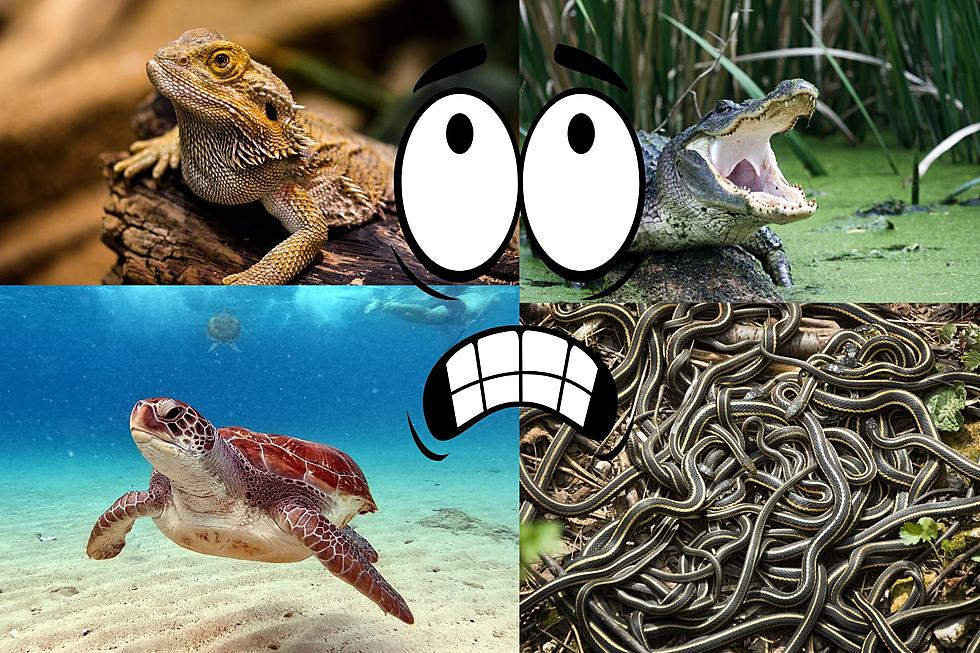 Missoula! The Mini Dinosaurs Are Coming With A Huge Reptile Expo
Canva
Who's ready to see some exotic, colorful, even creepy, and crawly reptiles of all shapes and sizes? This event isn't just for the kids but for all Missoulians.
I never had lizards, alligators or gecko's growing up. I did have my share of garter snakes, however. That is until my mom found out, and that was the end of that secret pet project. There are a ton of cool reptiles I was only exposed to in tv and science books that I definitely missed out on, but alas, there is a huge Reptile Expo coming to Missoula that gives me, and you, another chance to see these amazing animals. Check it out.
The Big Sky Reptile Expo: Montana's Largest Reptile and Amphibian Expo
When: July, 22nd
When: 10 am - 5 pm
Where: Hilton Garden Inn, Missoula Montana (3720 N Reserve St, Missoula, MT 59808)
Cost: $10 for adults, $5 for children 6 -10 yrs, Children 5 and under are free
If you are a hardcore reptile fan, there is definitely a VIP package ready for you as well that includes:
Early access to the show - 9 am
Access to hold the James of The Jungle Animal Collection
Custom Expo Glass Mugs
Custom Vip Badges
Entry into the Expo Raffle
Now, what kind of Reptiles will be on hand? The event page doesn't go into a lot of detail, but a quick Google search reveals there are a ton more animals in the Reptile world you might not have even thought about including Komodo Dragons, Turtles, Crocodiles, Bearded Dragons, and Dinosaurs. Sadly I think we won't see a T-Rex on hand, but one can dream.
This event sounds perfect for a Science field trip, or just a rad family outing on the weekend.
For more information visit their event page HERE.
Have You Seen Missoula's Utility Boxes? Here are 21 of Them
Missoula's Traffic Light Box Art