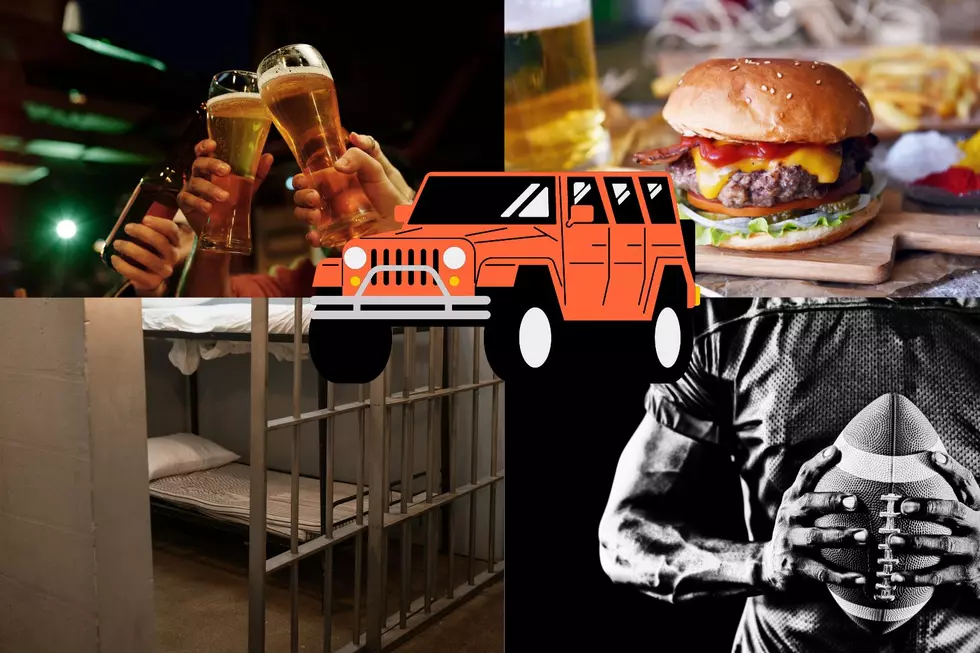 Missoula To Bozeman: Must Stop Places On The Way To A Griz Win
Canva
So you're heading over from Missoula to Bozeman to catch the brawl of The Wild and the ESPN college game of the week. Well, you should probably take your time and check out some of the "must-visit" Montana places on the way.
Whether you are taking the quick interstate route through Butte and over to the junction or taking a trip through Helena and lookout pass, there are so many great places you should visit. The trip from Missoula to Bozeman is jammed packed with awesome breweries, distilleries, one-of-a-kind sandwiches, burger stops, and tourist attractions.
My suggestion is to leave a day early and maybe even make this a full-day trip to experience as many of these places as you can. Please remember, if you do plan on visiting some breweries or distilleries, you need a sober driver. Maybe even just buy some packaged "to go" goods until you make it to Bozo.
Just a bit outside of Missoula in the small town of Drummond sits one heck of a burger joint. Get this, they have over 135 burgers on the menu! If that's not your thing the menu goes way beyond that with homemade soups and other sandwiches.
If you have never taken the Old Montana Prison tour in Deer Lodge, it's super interesting. Built in 1871, this chilling tour will leave you with your eyes wide open. Make sure to ask the tour guide about any ghost stories.
Two words. "Wop Chop". This sandwich is an absolute must and is Montana famous. Many places have tried to copy this iconic Pork Chop sandwich, but nobody beats the original at the Freeway in Butte, Montana.
Even if you haven't guessed yet, Butte is going to have a few really cool places on this list. The Headframe Distillery boasts amazing spirits and a gorgeous tasting room. Need a Christmas gift idea? Grab a bottle of Orphan Girl and a six-pack of root beer. Trust me.
Crazy, right? Just to even say you ate there would mark your own small place in history.
Helena has an absolutely outstanding Brewery. This environmentally conscious brewery has been growing steadily for many years for good reason. Their beer is very popular and tasty. Stop into their taproom and you might even get lucky with some live music. Make sure to grab a six-pack of Miners Gold to go.
Townsend, Montana has one of the newer Montana breweries. It boasts an old-school Montana feel with a warm, welcoming environment and staff. It's totally Montana owned and operated.
I'm proud to say I spent two prom dinners at this steakhouse for a good reason. It's right off the interstate in Logan, Montana. If you have time (who doesn't have time for a great steak?) this is your jam.
The Crystal, Zebra, and Rockin R Bars:
Now that you've made it into enemy territory, you are going to need somewhere to celebrate after the Grizzlies take home another Brawl Of The Wild win. These three bars are guaranteed to be busy, loud, and about as fun as it gets. In the end, we're all Montanans and even the competition is welcome. Just don't gloat too hard after the Griz win.
To everyone traveling over, please drive safe, and GO GRIZ!
10 Incredibly Boring Towns To Avoid in Montana
Not every town or city in Montana is as glamorous as you might expect. So we compiled a list of the most boring towns you should avoid while vacationing or traveling around Montana.